Why Nemesis?
How do I even explain why without sounding like a total geek?
As many people here know, I am a Transformers fan. Even more specifically Decepticon Fan. The Decepticon Space ship that was sunk under the sea, in recent comics was named the Nemesis or Nemesis II. Being that the Nemesis was under the sea, I always visualised my tanks as looking out of the sunken ship into the ocean. Seeing corals encrusting the alien metal hulk turning it into a vibrant reef.
I measured the tank and the calculator said to me that what I have is, in fact, a 2 gallon. I got this tank off Cid some time ago. adorable leetle tanks for sure.
I have been entertaining the idea of making a nano reef tank for quite some time. More nano than the nano that I already have. This contest gives me the opportunity to try a nano while I mull over its much larger brethren
Length: 11 inches
Height: 8 inches
Width: 5.25 inches
I have a hydor submersible heater I got at petsmart which was for a bio-orb. has a thermostat suction cups and only cost me 10 dollars! (was about 75% off and I got two)
Light might change I have a 14 watt 50/50 T8. I may try to swing two 8 watt T5's.
That is all I know for now while I contemplate things like live/base rock, sand, animals.
I may buy live rock from ecoreefer in Kitchener. I noticed the 15lb rock and 15lb sand was a decent deal with shipping included which, would work well for the Nemesis Nano and
Nemesis II
.
So. That is all I think I can post to start off my contest thread.
Edit equipment obtained.
Access to wood shop to build a snazzy little display box for all my electrical and hide my crap needs Oh yes, ladies and gents, this is gonna be sweeeeet :3 I had NO idea my brother in law owned a drill press.
AC70 For Fuge/filter. I think it's a 70. I had it kicking around the house for a decade.
Digital thermometer
50 Watt hydor heater (submersable for inside HOB fuge)
Dry rock that is being seeded.
dry sand also being seeded.
3 x 10 watt coralife 50/50 mini compact flourescent bulbs
2 x blue LED Moonlight (might change this)
DIY Project (Stand)
Wood from Ikea
3 pendant lights from Ikea (for the fixture)
Brass hinges
Brass screws
Other Screws
12 Volt Fan for heat extraction (require a wall wart/brick)
DIY Project AC70 to fuge
AC70
Silicone
Marina slim filter cartridges.
Starter Pic. Moonlights are on...
January 1 2011
Toilet Paper + spoon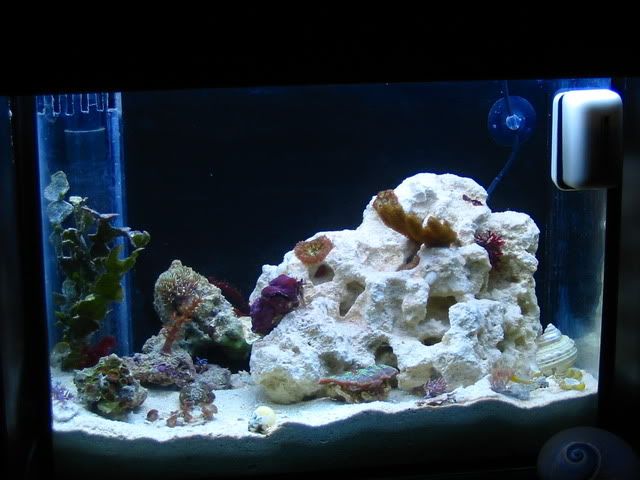 Gently Pre Seeded Dry rock/sand and frags
February 1 2011
March 1 2011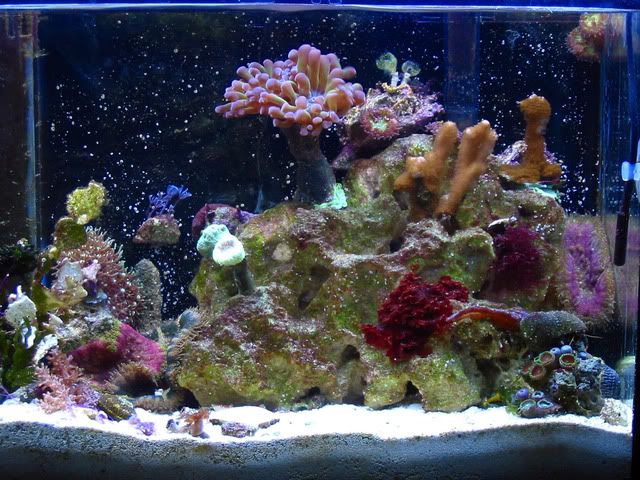 April 1 2011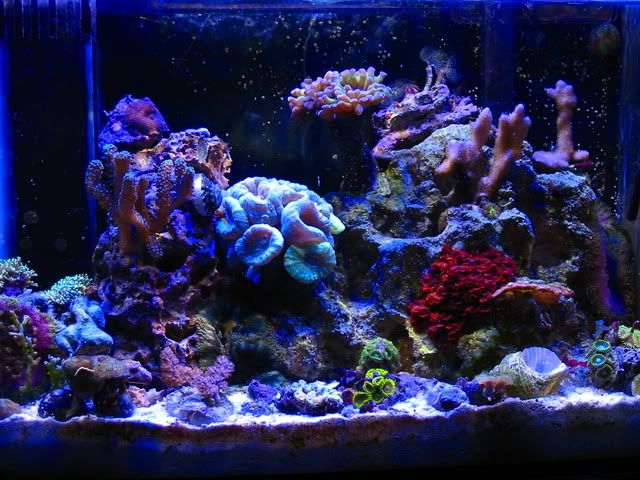 May 1 2011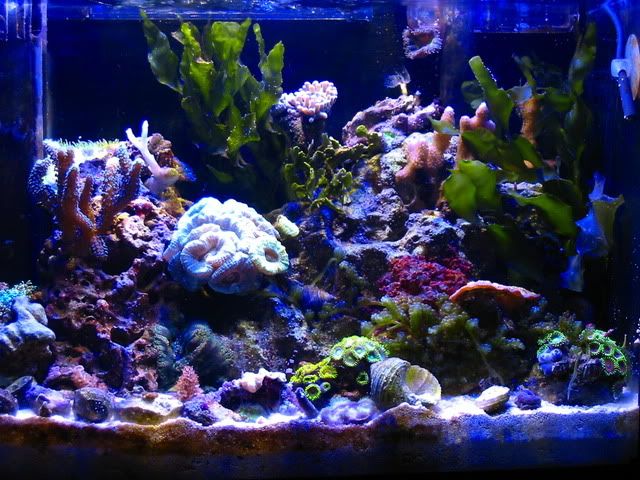 June 1 2011
June 27 2011
DIY-Parts.
Auto Top Off: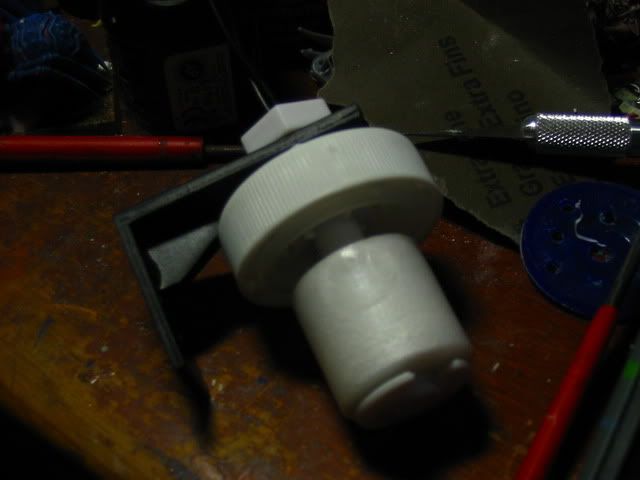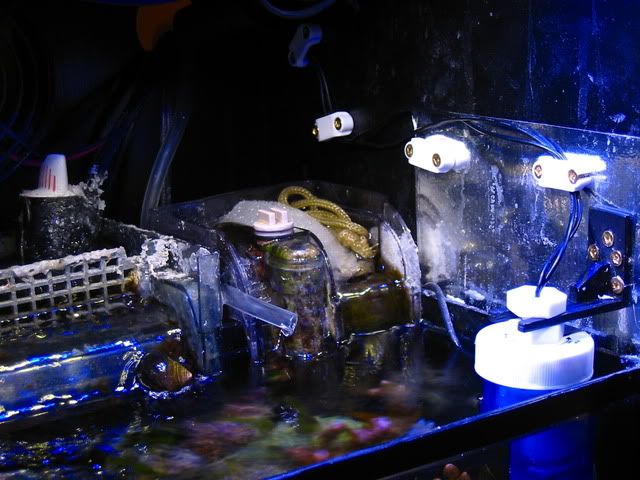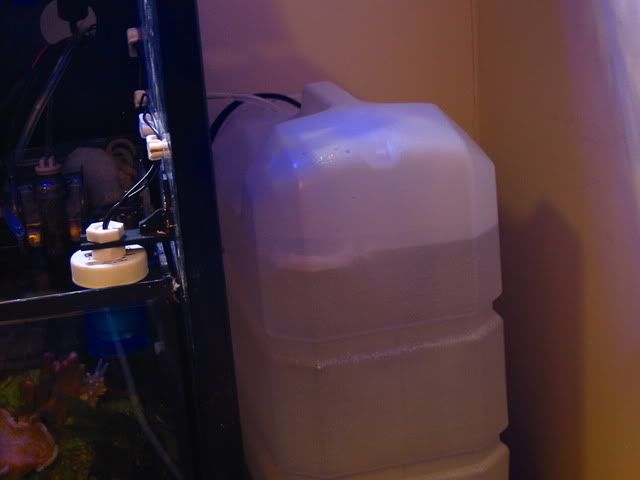 Connected to house current Via a 12 Volt Relay. Can also be turned on and off as needed for water changes.
LED Light.
5 3 Watt CREE LED
3x Royal Blue
2x Neutral White
2x Dimmable Buckpucks
2x 120mm Computer fans for cooling
1 aluminium Heatsink
1 Project Box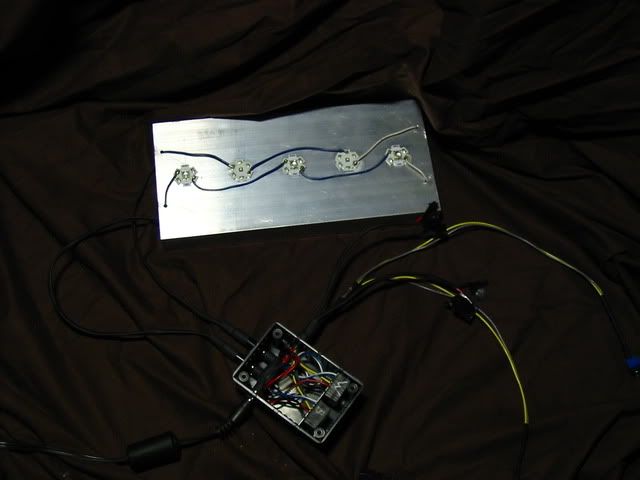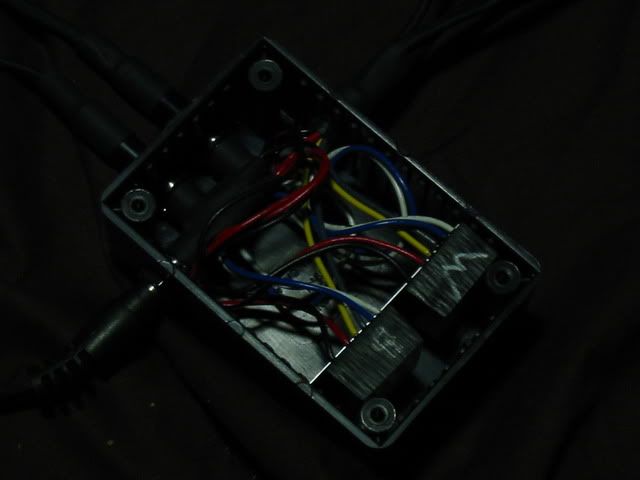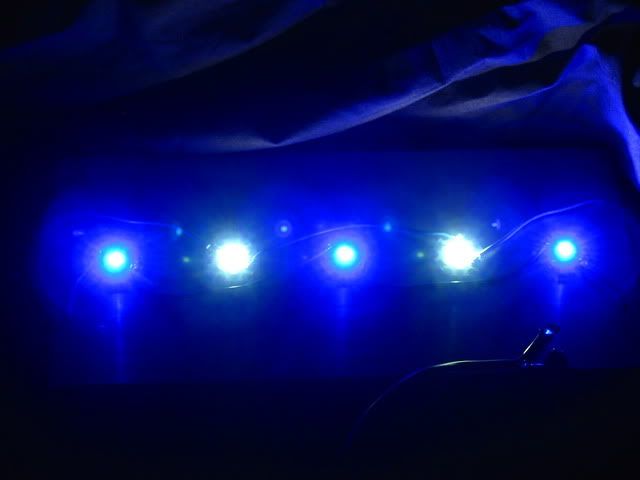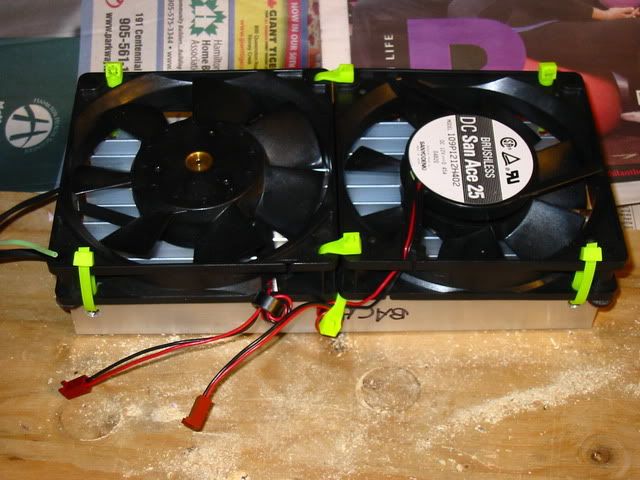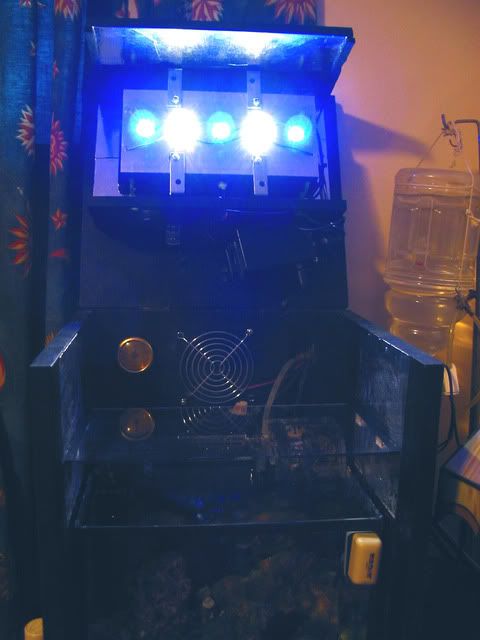 Gravity fed Auto Top off (worked, but was unreliable)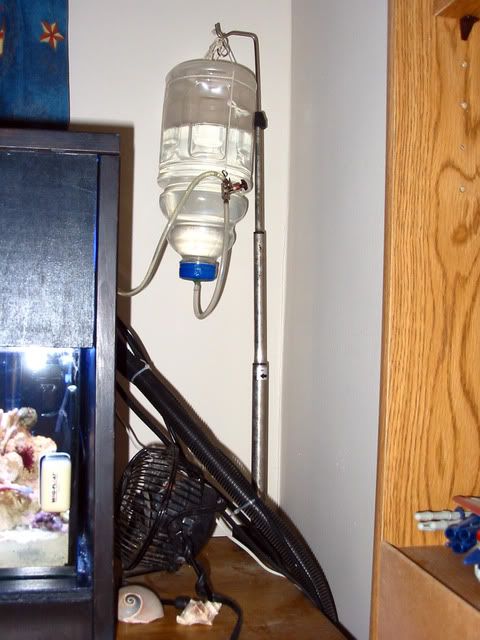 Original Light System:
3x 10 watt CPF 50/50 bulbs.
Refugium:
(AC50 (I think))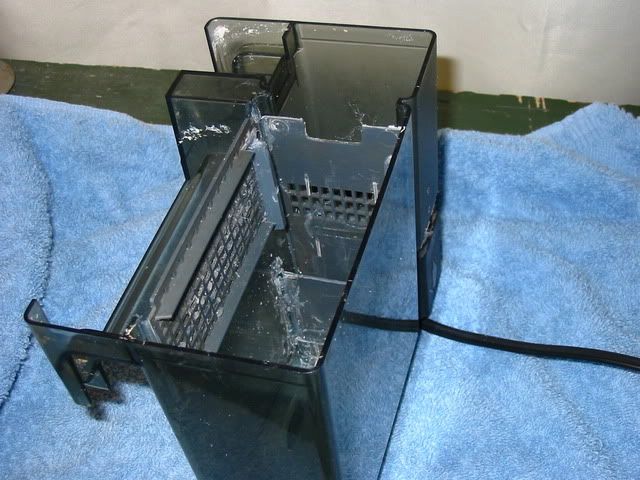 Tank Cabinet: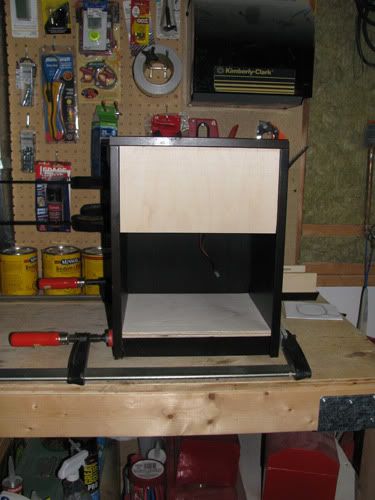 Livestock:
1 x Sexy Shrimp (maybe two) (Obsessed with hanging out in my refugium)
2 x Hermit Crabs
1 x random mussel thing
1 x periwinkle
4 x Mini Maxi Carpet Nems (one is hiding)
X x Mini mini Carpet Nems
Macro Algaes
Zoas
Palys
Mushrooms
Green Star Polyps
Kenya Trees
Candy Cane Coral
Hammer Coral
Chalic
Monti Cap
Acropora
Unknown SPS
Powder blue anthelia
Other stuff which I am likely forgetting at this time.