Looks like today is the day to do planted tank maintenance so I thought I would share as well. Tank is doing pretty good, I am two days behind on the maintenance and it needed a trim. I have a bit of a GSA problem (have for a while), really the only algae that is bothersome right now. My dosing is dialed in for after a trim but it consistently appears very rapidly once the plants all peak at the same time. I think I will be tweaking the macros up a bit on the same mix and see how that goes. Another option is to ramp up the dosing as the plants get thicker but the doser would need re-programmed every trim...
Pre trim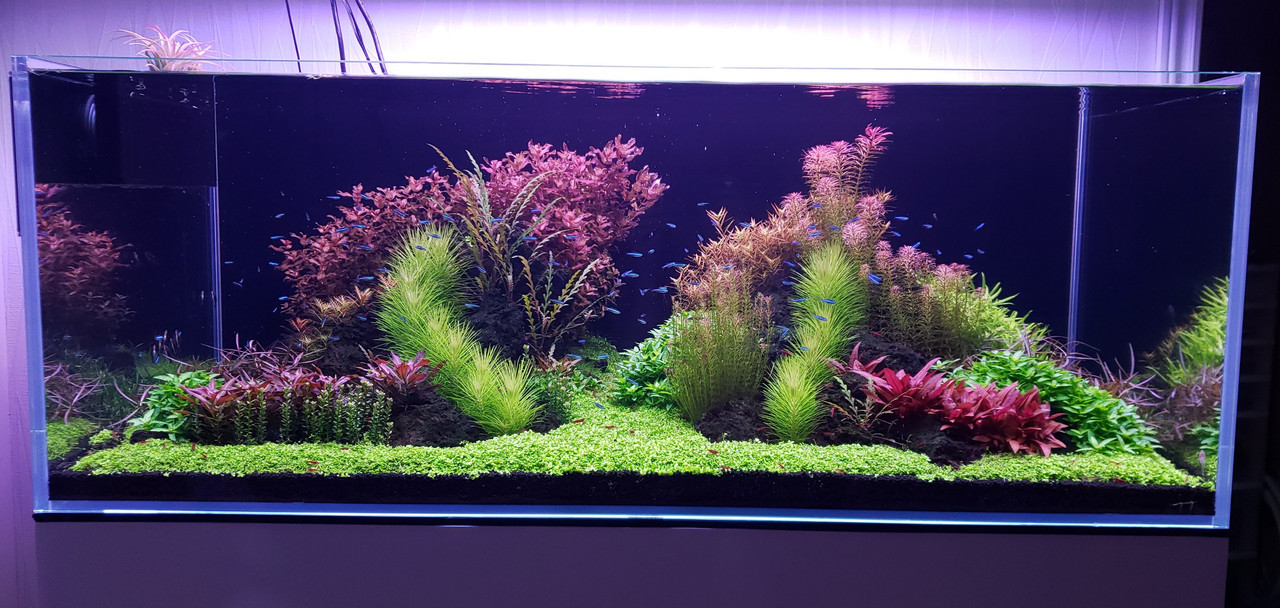 Post trim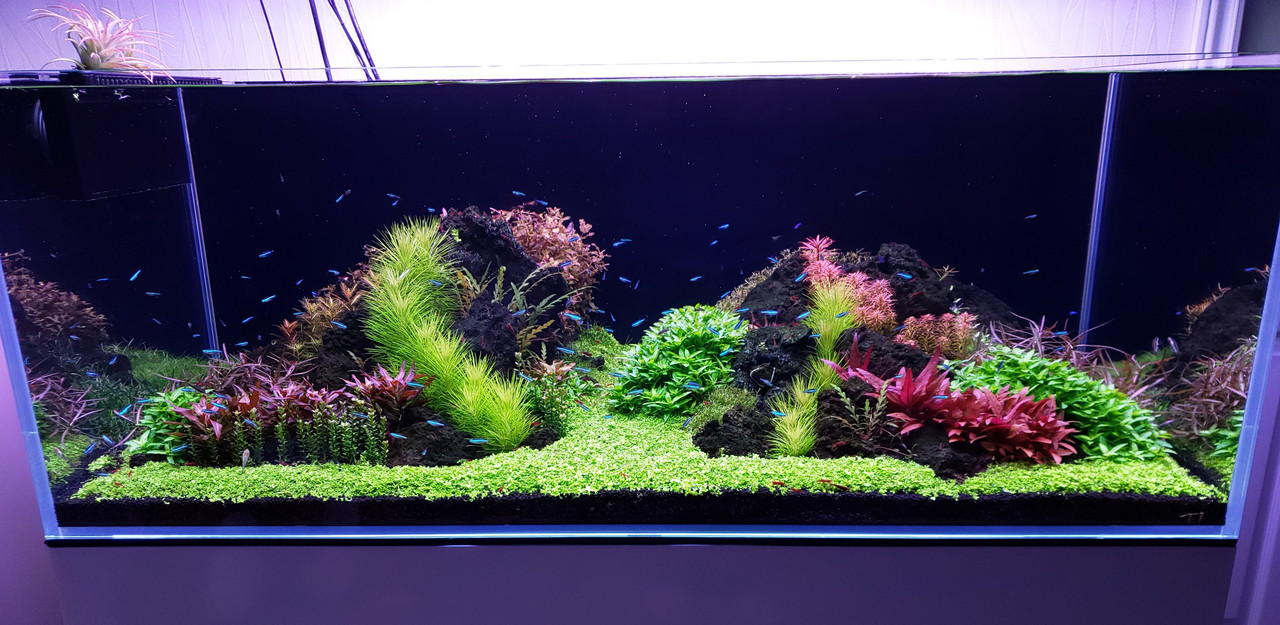 The S. Repens, H. Araguaia and even the AR mini are going to get hacked back to the nubs next week I think. I love how dense they grow in and don't have it in me to rip them out and re-plant. (It would make a mess too)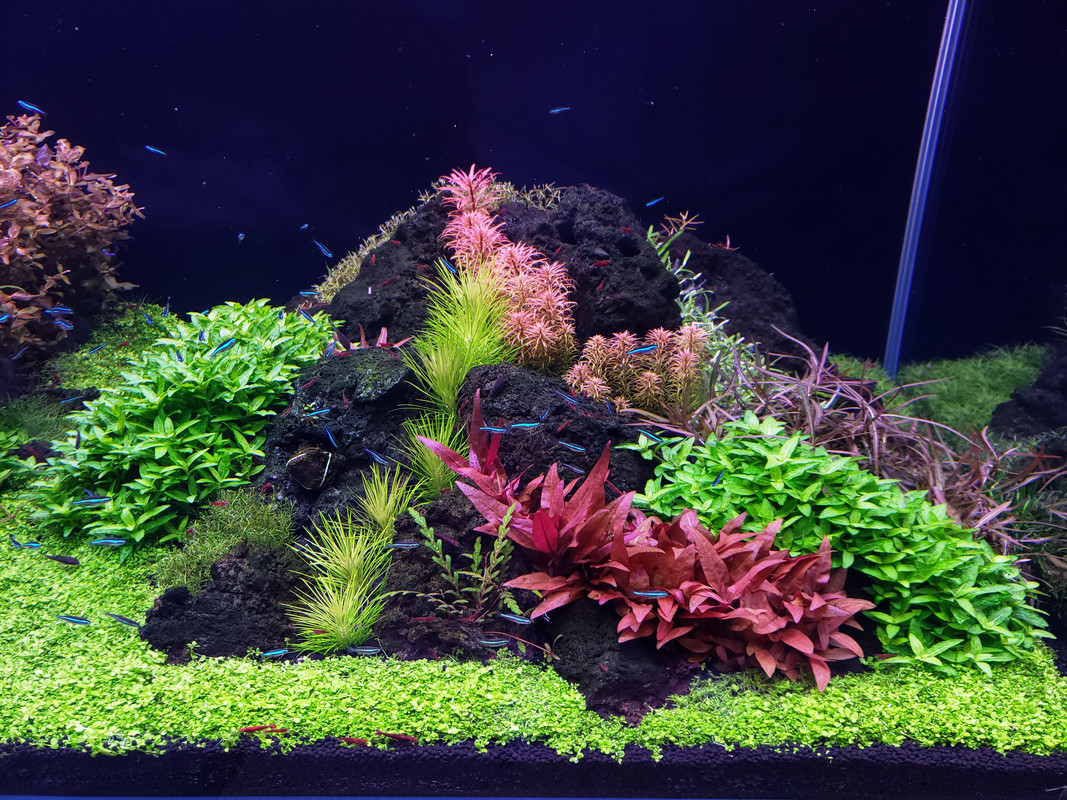 Beauty shots..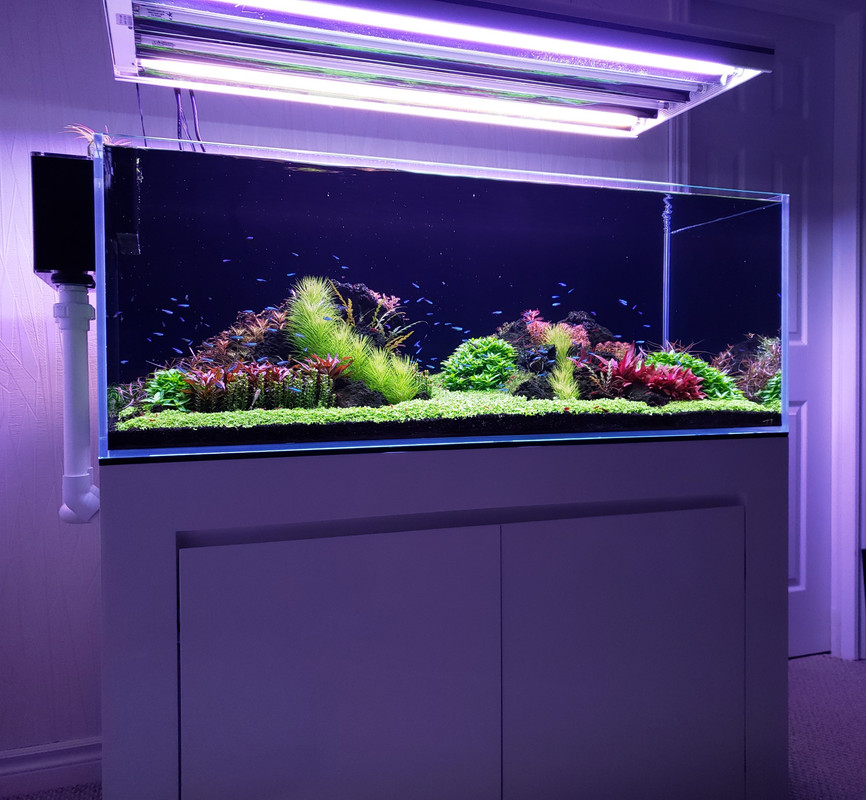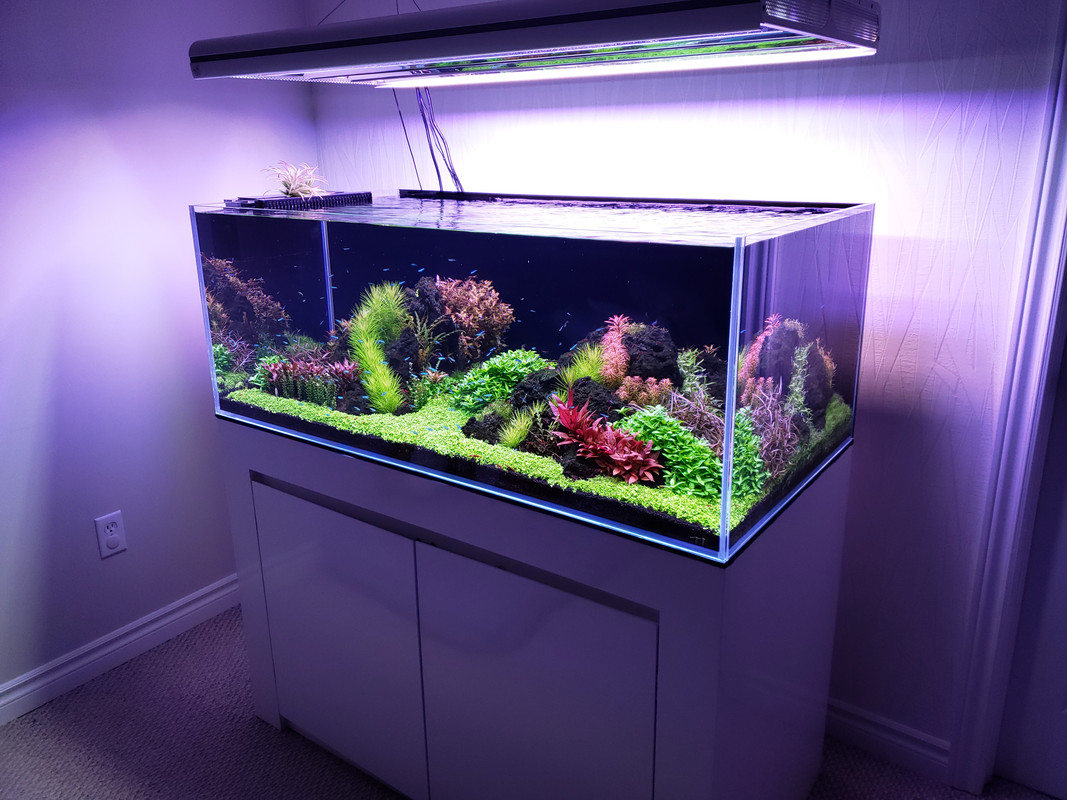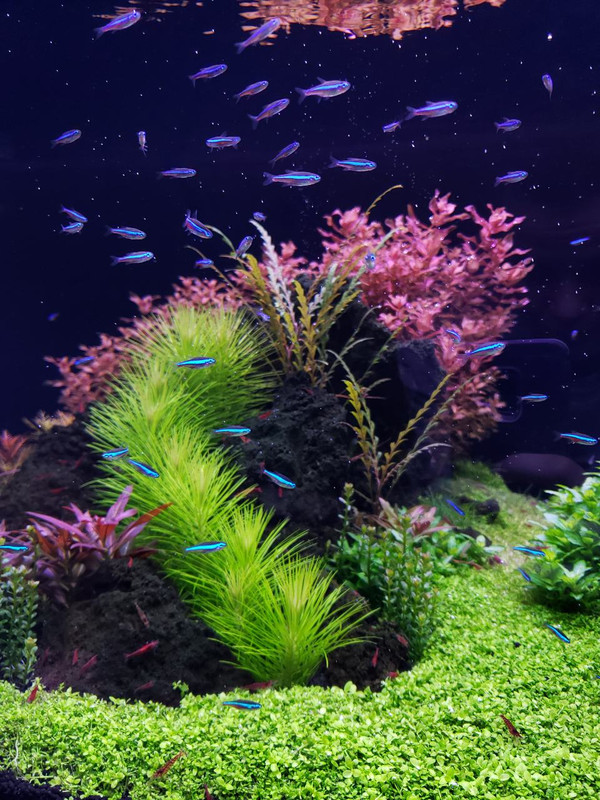 I don't get to see the tops all the time due to ripple.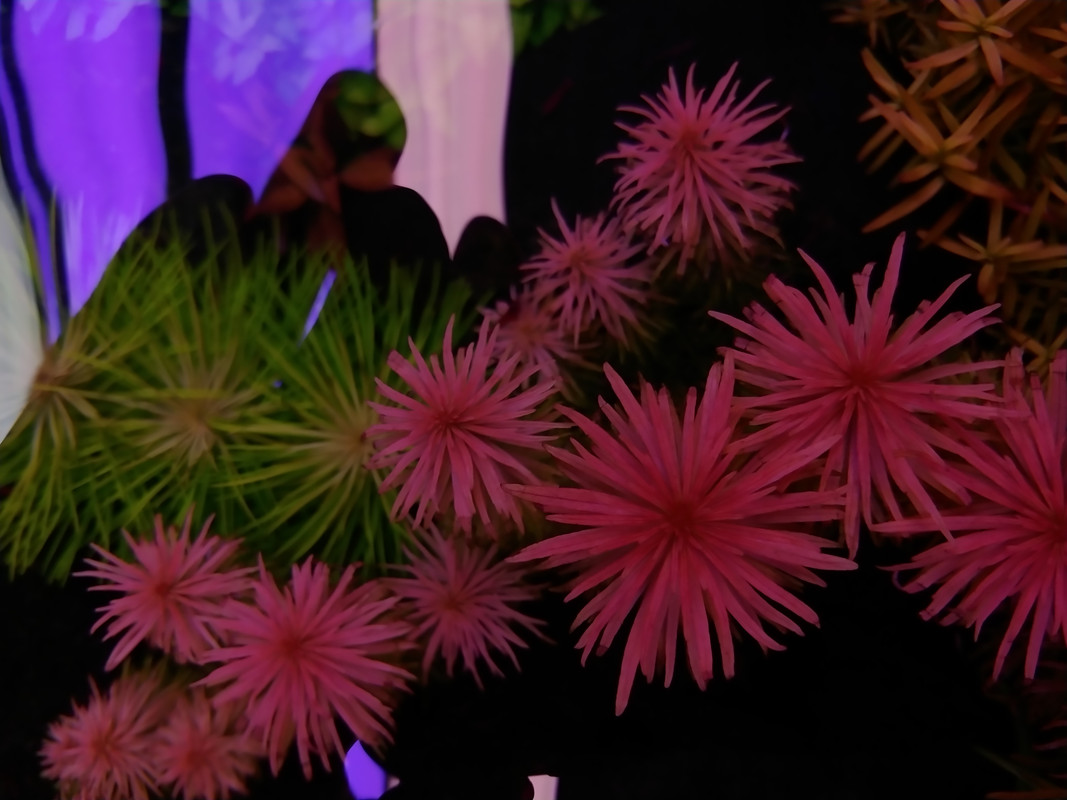 I love that purple..
[url=https://postimg.cc/Cnq4Wrtm]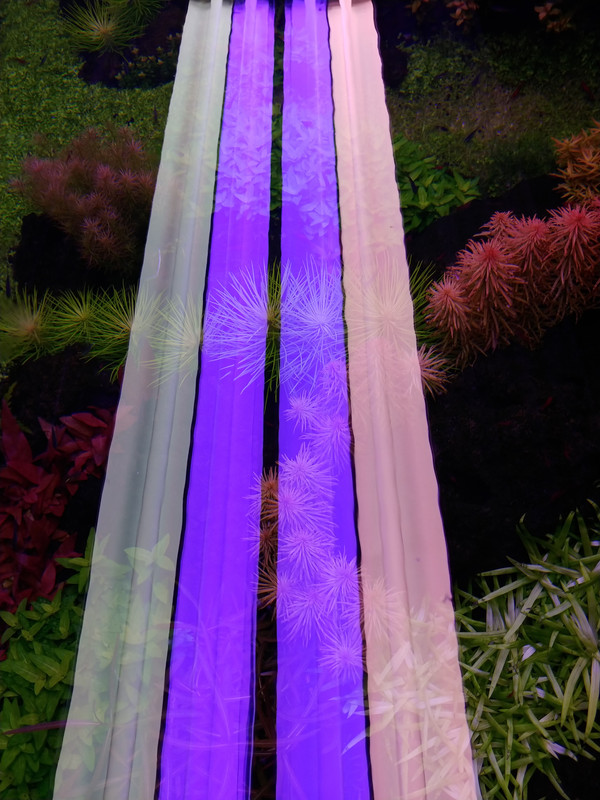 [/url