Welcome to my 55G tank thread...
Opps need to fix the title to 55 Gallon Soil High Light Planted Tank..
I had good success with soil in the past with my 33GLong.. So I am testing it on a 55.. however.. I am not sure how long the nutrients will last.. since I am doing Walstad method with high lights.. and CO2...
2 x 6500k 54 HO T5
Pressurized Co2 1.5-2bps
Miracle's Choice Organic Potting soil mix (the orange bag) Capped with playsand and black fluorite.
5ML Iron Dose every week
Osmocote tablets mixed in soil with red clay chunks.
Thinking of doing EI dosing when my tank matures a bit more..
However an issue within the first couple months is.... anaerobic gas in the substrate... No matter how much I stir.. I keep getting it... It's killed off couple of my fish already to, I've found .. gotta do a water change right after stiring or i risk fish death.. within few hours.. (certain parts of my tank I don't have plants with real heavy roots like crypts or tiger lotuses so I have to constantly stir those areas...)
Ok when I first setup my tank I noticed.. a slight unleveling of my tank.. so far nothing has happened and nothing has been done.. but I might get some wood shims...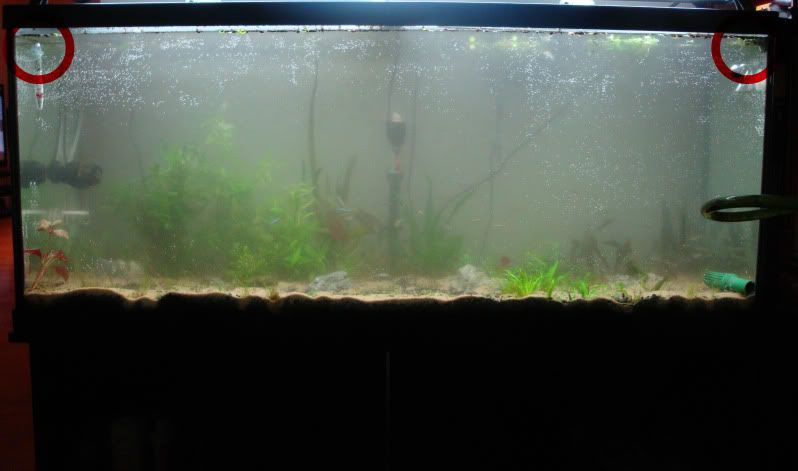 When the water cleared up :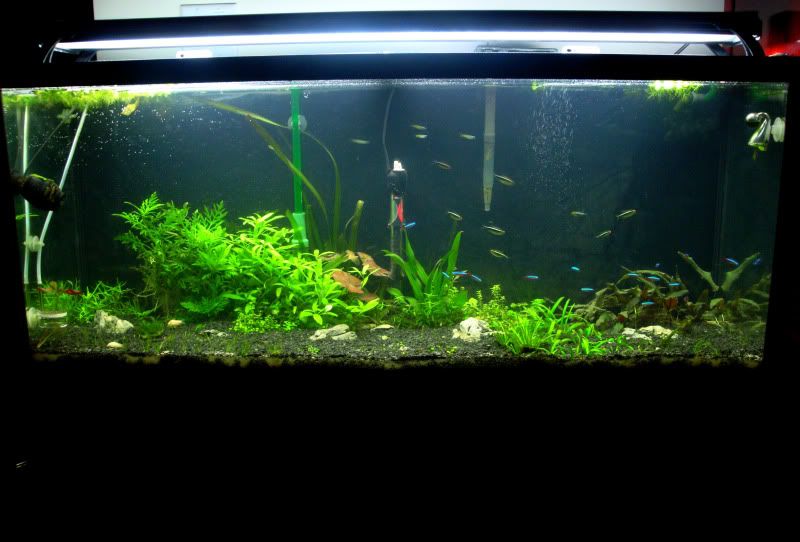 Bought a few plants got a bit too much...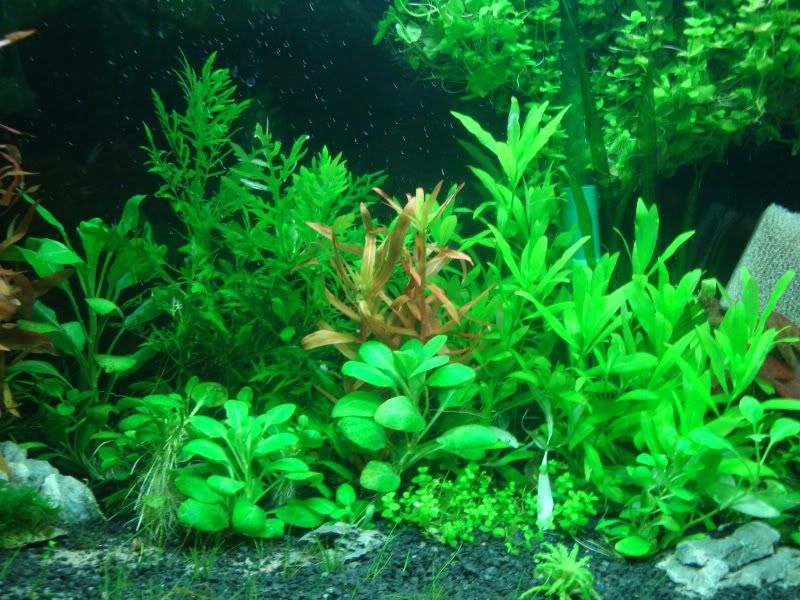 Ignore the sponge..
Current tank :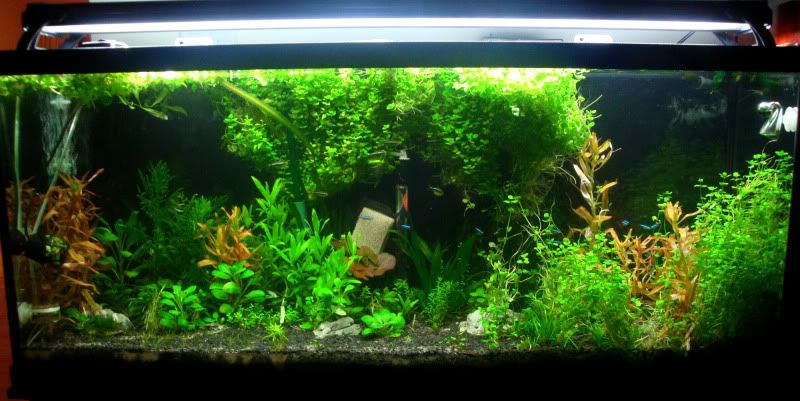 A bit messy not sure how to scape it lol
Plant list:
Hygrophila difformis
Lysimachia nummularia 'Aurea'
Green/Brown Crpyts.
Sunset Hygro
Hygrophila polysperma
Dwarf Hairgrass
Dwarf Sag
Blyxia
Glosso
Red Tiger Lotus
Rotala rotundifolia
Pellia
Riccia fluitans
Ludwigia arcuata
Ludwigia broadleaf (palastrus)
Amazon Sword
Jungle Val
Water Lettuce
Bacopa Australis
Samolus Parviflorus
Ammania Gracilis
Pogostemon H
Narrow Leaf Java Fern
3 Unknown plants..
I guess that's all for now :P
Thanks for looking