November 2016
Flush trimmed the top, bottom, and corners of the stand. The MDO was pretty hard on the router bits.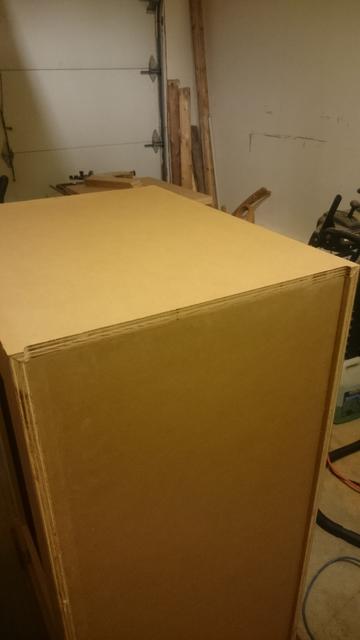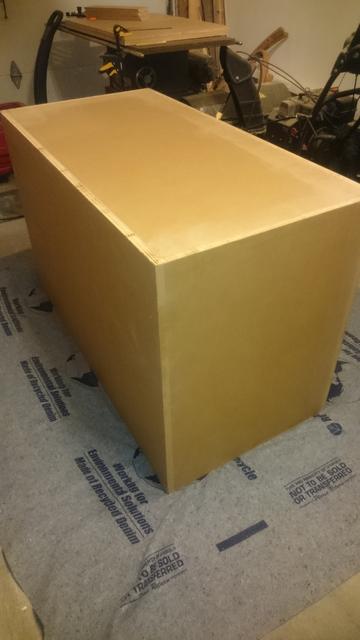 Got to love plywood chip out..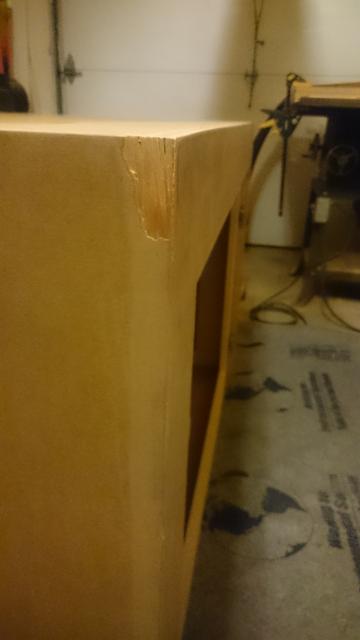 Easy way to drill some angled holes for a light bar across the inside of the stand.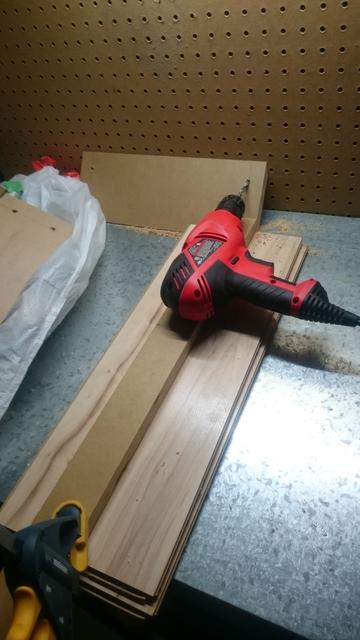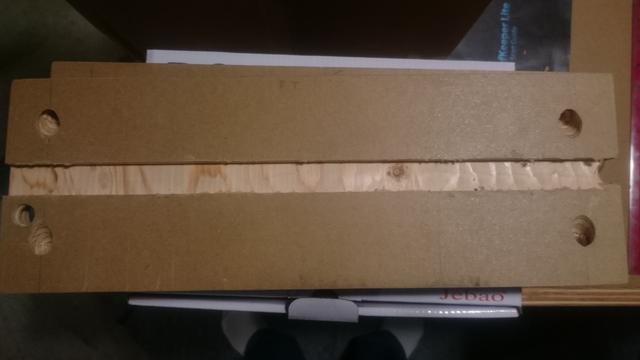 Major construction pretty much done aside from a few openings.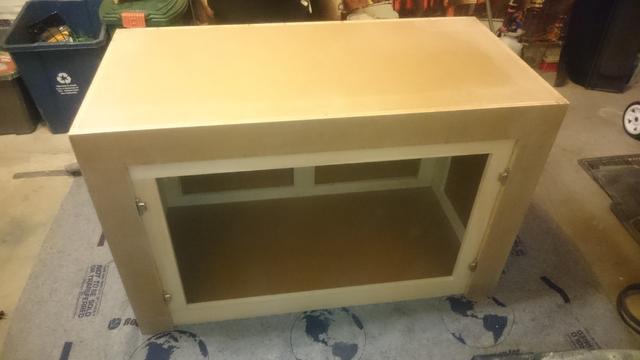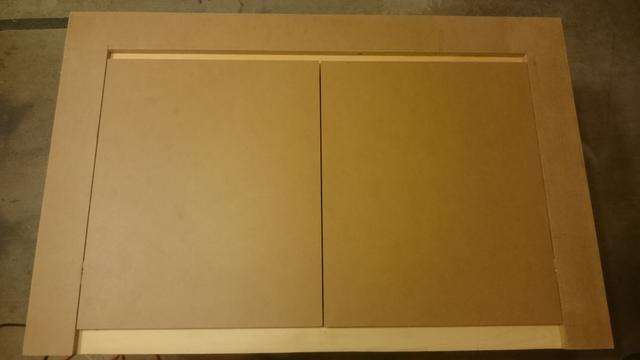 January 2017
Hole on the back for power cords, didn't take any pictures of the large side hole for plumbing.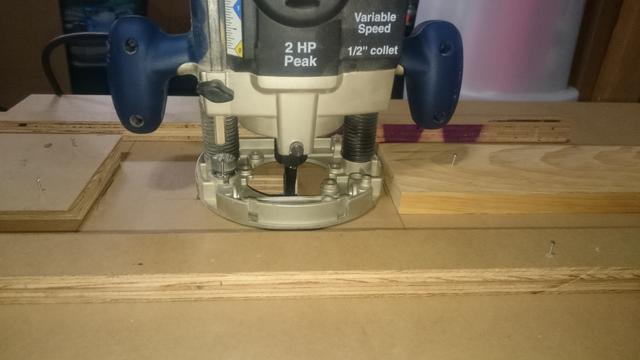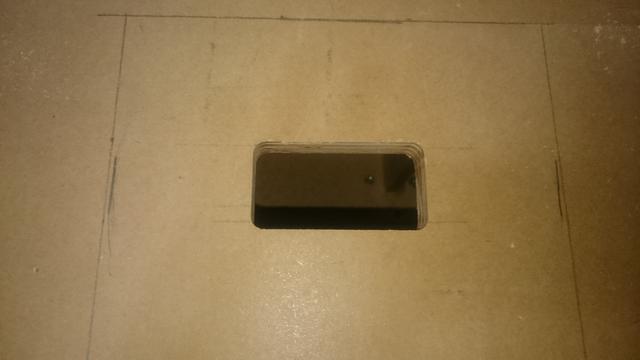 Did I mention the cheap router..one bit wasn't so flush cut as it should be. Probably almost a 1/8" more than flush so it got filled in with Bondo.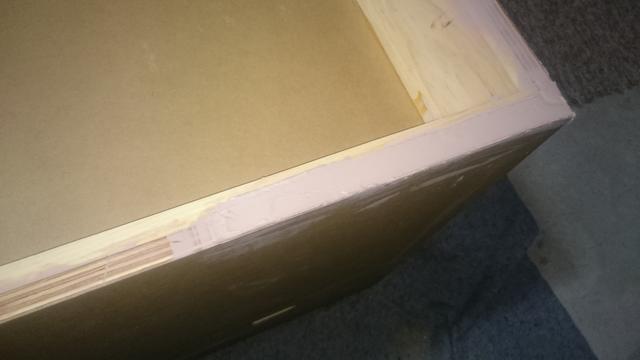 Soss hinges don't have self closing (that fit at least) so I used rare earth magnets.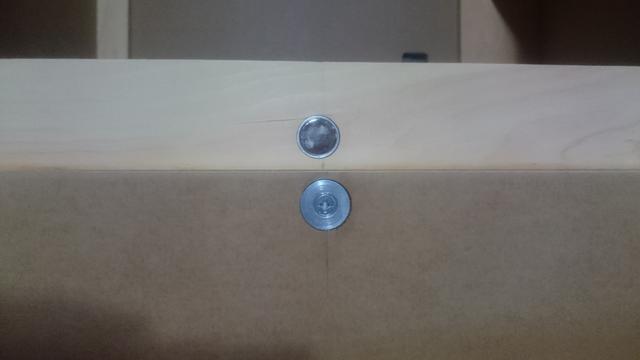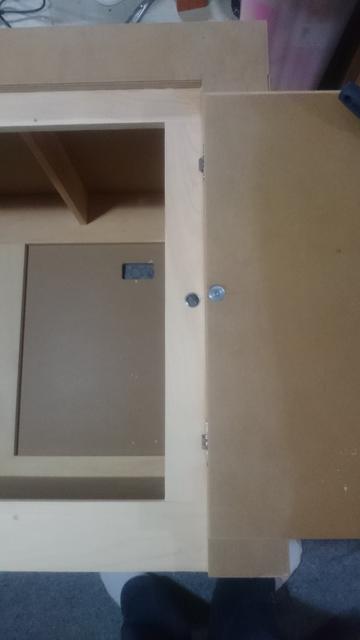 Needed more attraction so stepped it up a bunch and added some soft close bumpers.