Finally on the flowmeter bandwagon, snagged a Dwyer RMA-1-SSV on Amazon for $25 that I couldn't pass up. Bought it as BV version but turned out to be SSV, nice bonus. At first installed it inline after the Fabco NV to find out a starting point that is currently being injected (0.3 SCFH (140cc/m)
)and then removed the Fabco and hard plumbed it to the regulator.
Don't mind the messy wires, I'm not shoving everything into the cable slot until after the lights are finalized.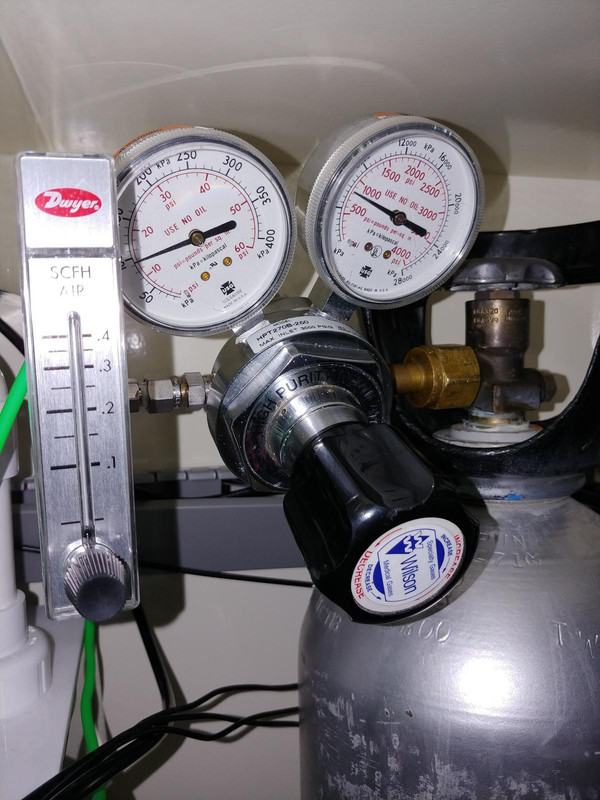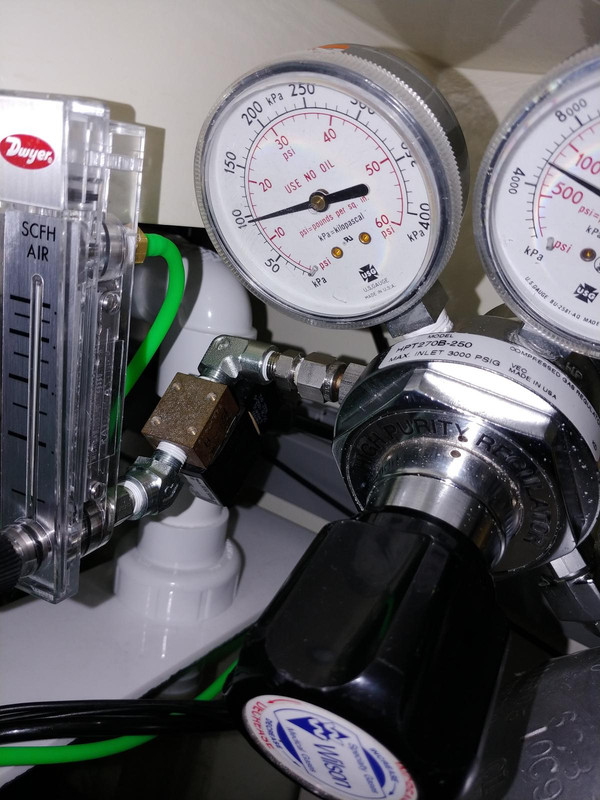 Tested it to make sure it works, time will tell if I like it. So far so good, I rely so much on the ph controller, if that ever failed on the fish would be done. Now the flowmeter will allow fine tuning to slow down the co2 a bit I think.