Better do my 2 week update of 8x54w t5ho lighting before I forget. Tank is doing great, can't really think of a plant that's struggling at the moment, mostly just old L. Glandulosa leaves in the overflow which is normal for how cramped it is. Glass algae was about the same as last week nothing sticking to the plants though.
I'm still heavily spot dosing hydrogen peroxide, need to pick up some excel at some point to test a mix for the rock BBA. This has become part of my water change routine and will probably continue it at least for a while. I also remembered to add 5ppm K after water change, the H. Pinnatifida will appreciate it I think.
S. Repens with it's half closed leaves.
C. Flamingo stunning under a blue tube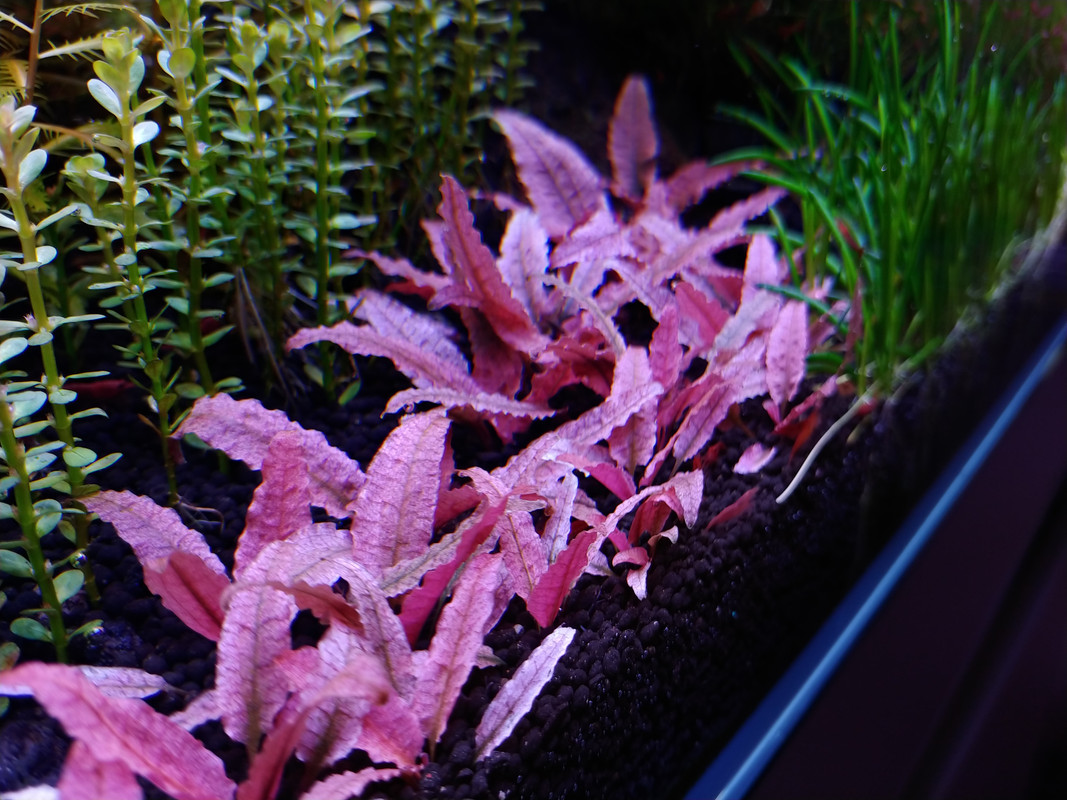 R. Macrandra Catipillar and R. Wallichii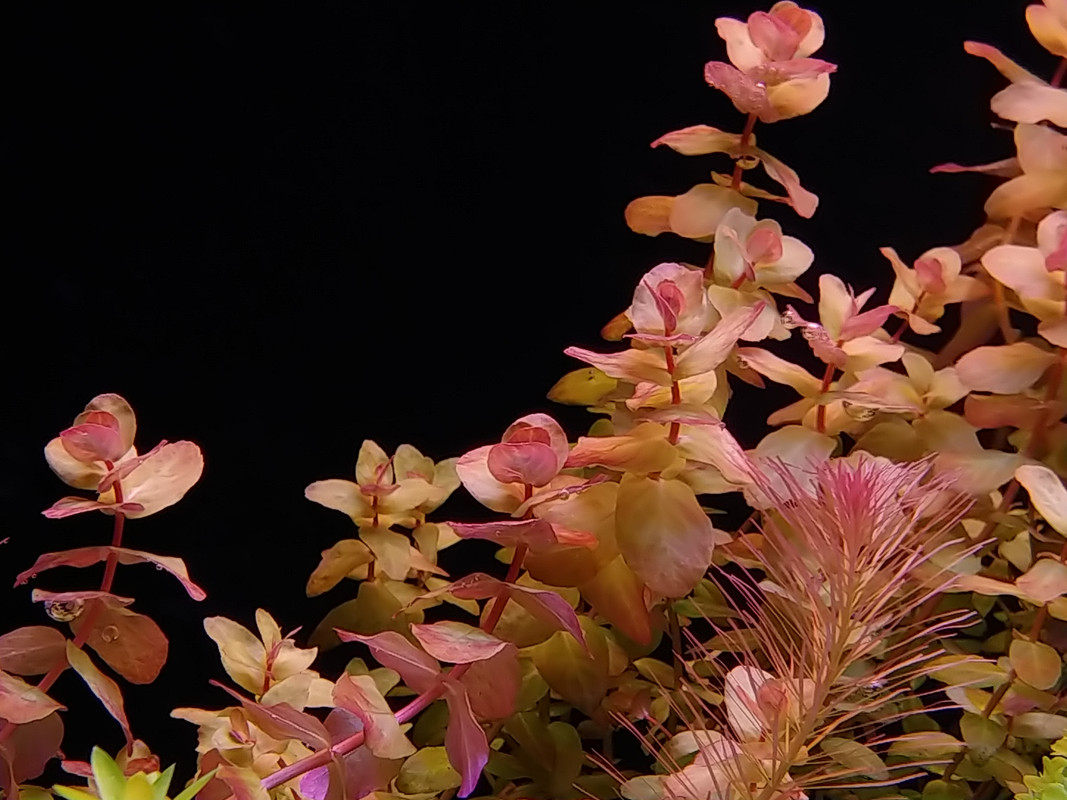 P. Palustris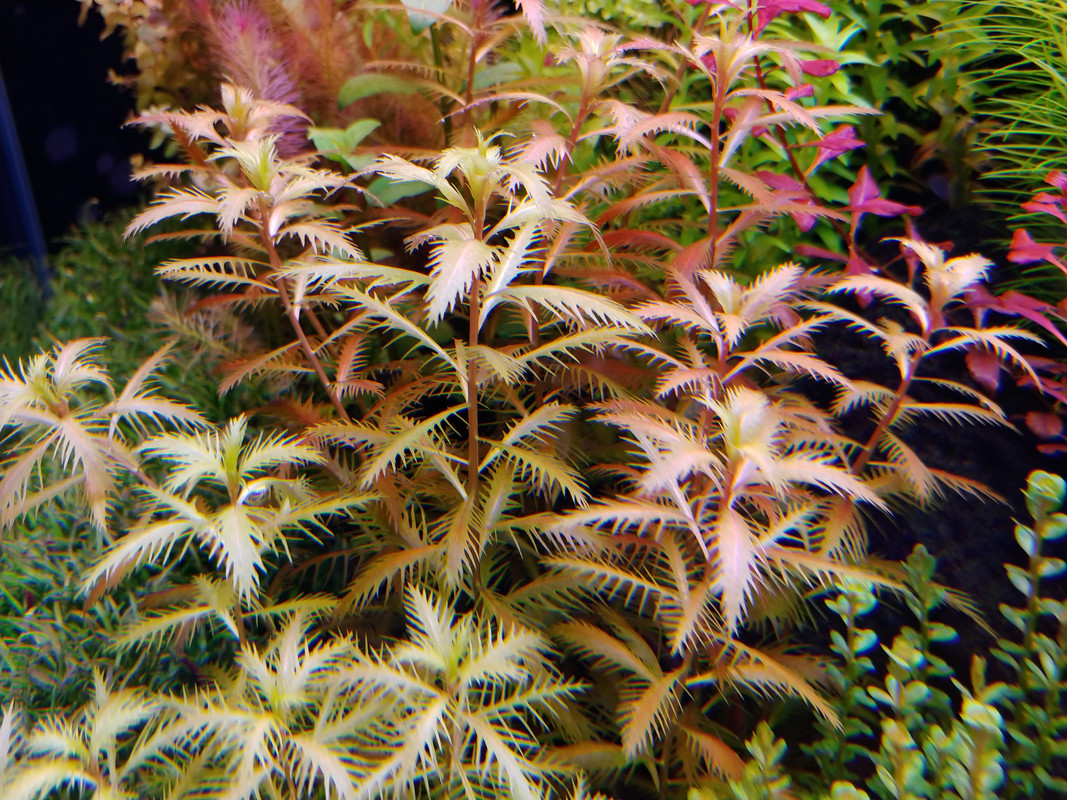 P. Erectus isn't behaving, I want big fat single stems but it's very branchy these days. I'm letting it slide, to force the big stems it would need trimmed more frequently.
Of course a FTS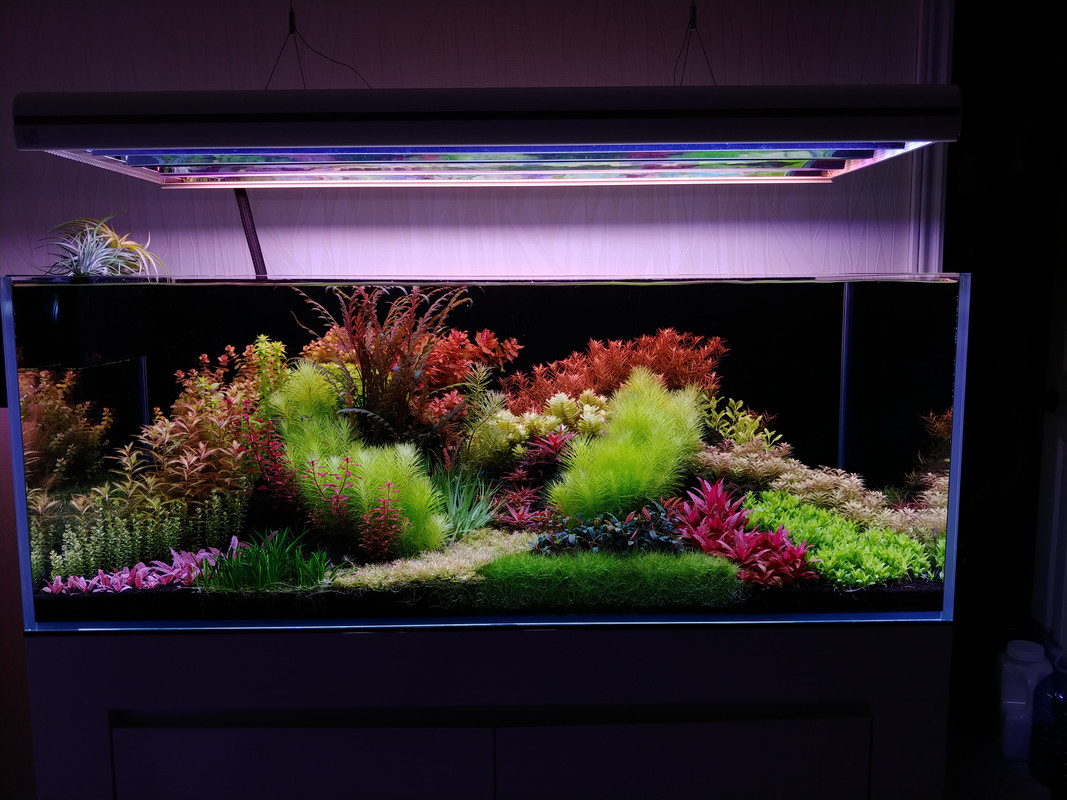 Setting up for a big uproot and plant day in a week or two, can't say I'm looking forward to it.