Afternoon all.
So I've been chatting with UsAndThem about the group buy for Stendkers discus as I am hoping to take the plunge into a Discus tank for the first time.
At his, and others, encouragement I also got on the horn to Bob Garside and Vern Archer to learn what they currently have coming out of their hatcheries.
Bob was super responsive to emails, and really friendly in his replies. He let me know what he's currently breeding, and shared some exciting news. Last Saturday one of his pairs of Alenquer Cuipeua spawned. He's given me permission to post his photos here, as I thought you guys would get a kick out of them.
In follow up chats, he thinks he has another pair about ready to spawn, and he's also trying to spawn some wild Red Spotted Greens. So exciting things are afoot in Upper Canada.
Here is the link to Bob's website, but I'd encourage you to reach out to him via email for the most up to date information:
http://uppercanadadiscus.com/
And now... the pictures: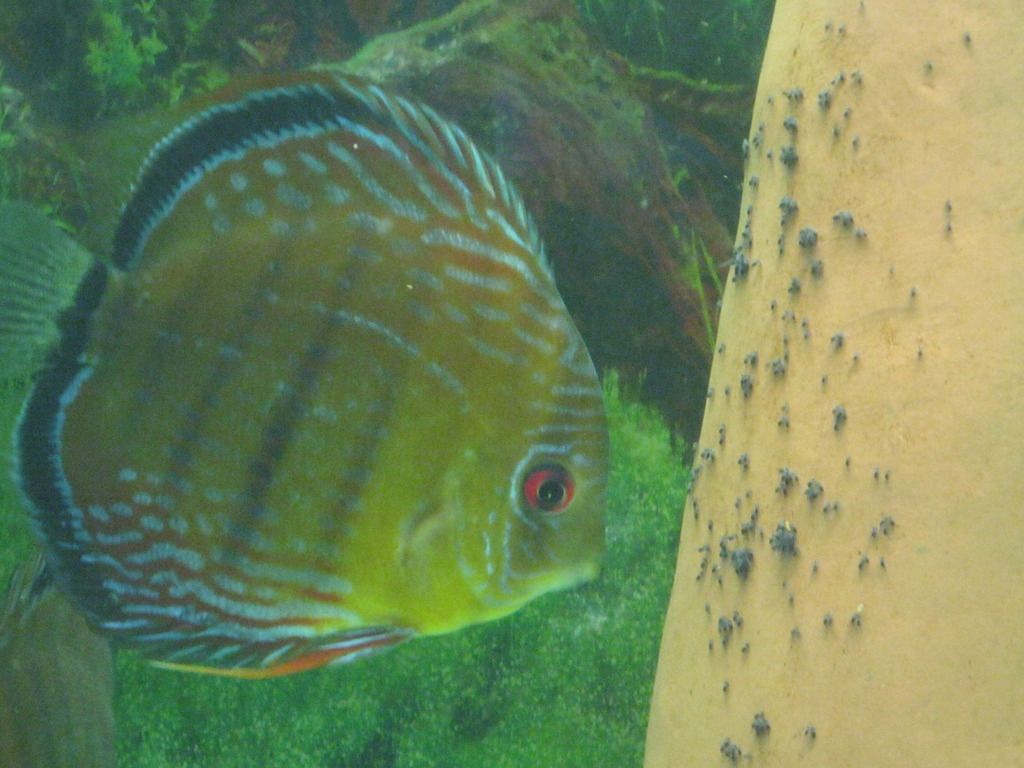 Cheers,
-- Pat