Thanks Ciddian. They are checkerboard pigeons and orange koi angelfish.
Check these out, babies eating from their parents sides;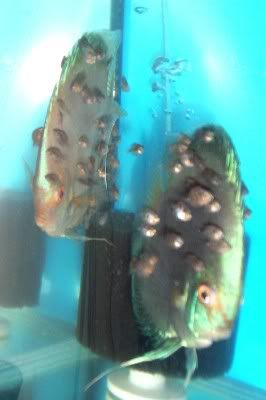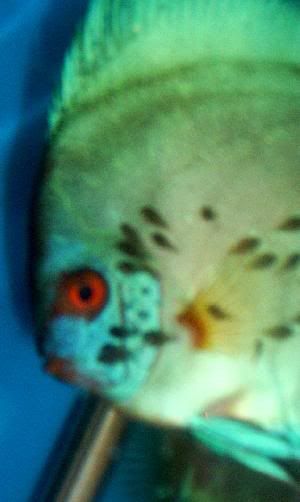 This is dad, snakeskin with his fry;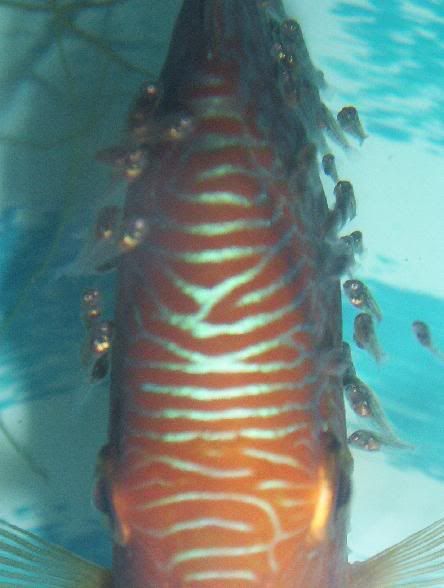 This is what got me hooked on discus, the care, protection and nurturing the parent provide to their fry. The parents will die for their fry.
Barb