Helping a friend change out some of his corals, have a couple rare beauties for sale! Still have my other stock just scroll down to see pictures of it!
Yellow-Tip Australian Elegance Coral -
(2 available) These rare beauties have been in captivity for years and about 3 years ago were fragged off of a very large colony, they have been healthy and kept in the same tank for the last 3 years they are eating well and look amazing! Just google these guys to see the price they go for no less than 250-600 on US websites!
One of the pieces available is a large show piece easily 12-13" across when open, with a huge skeleton when closed, the other is smaller around 7-8" both from the same lineage.
Large - 190 Med - 150

Multi-Colour OctoSpawn
- (3 available) Green and Purple bubbles on the same heads, very different from your average Euphylia. These have been in the tank for years they were fragged off of a larger colony, each mini colony has 3-4 large heads all of which show signs of splitting and growth.
85 each (works out to less than 25 per head!!!)
Japanese Deepwater Zoanthids
- Beautiful colors, large frags/mini-colonies, these exact zoas sell at the lfs for 50-75 per colony!
35 each / 3 for 100 / 5 for 150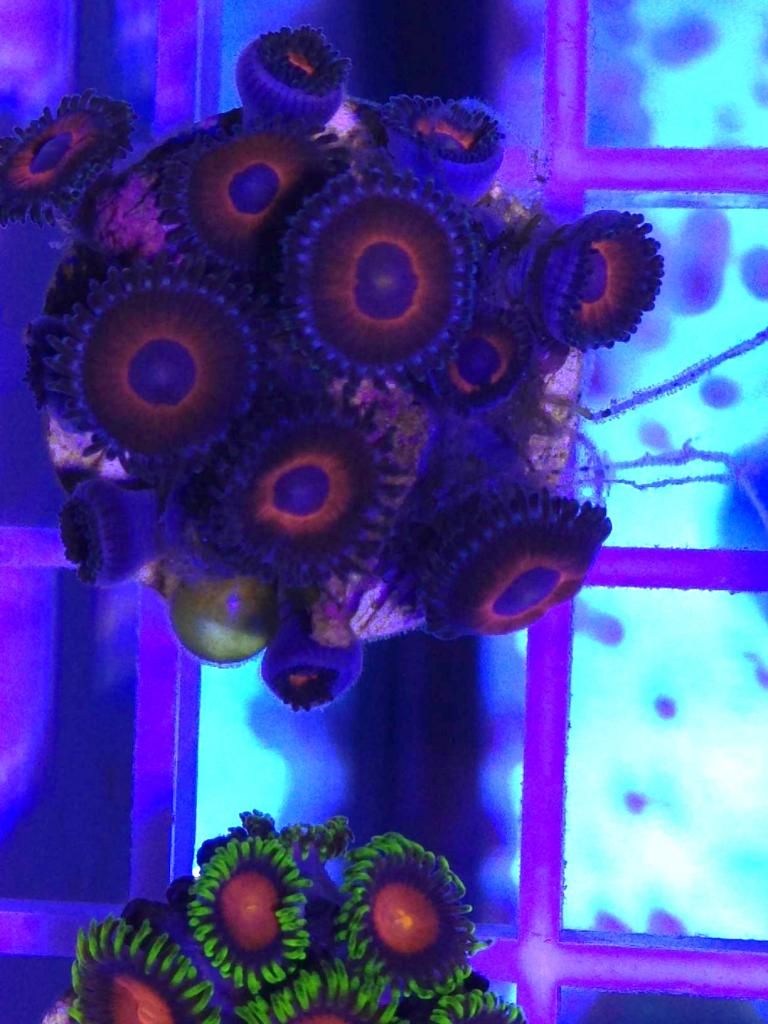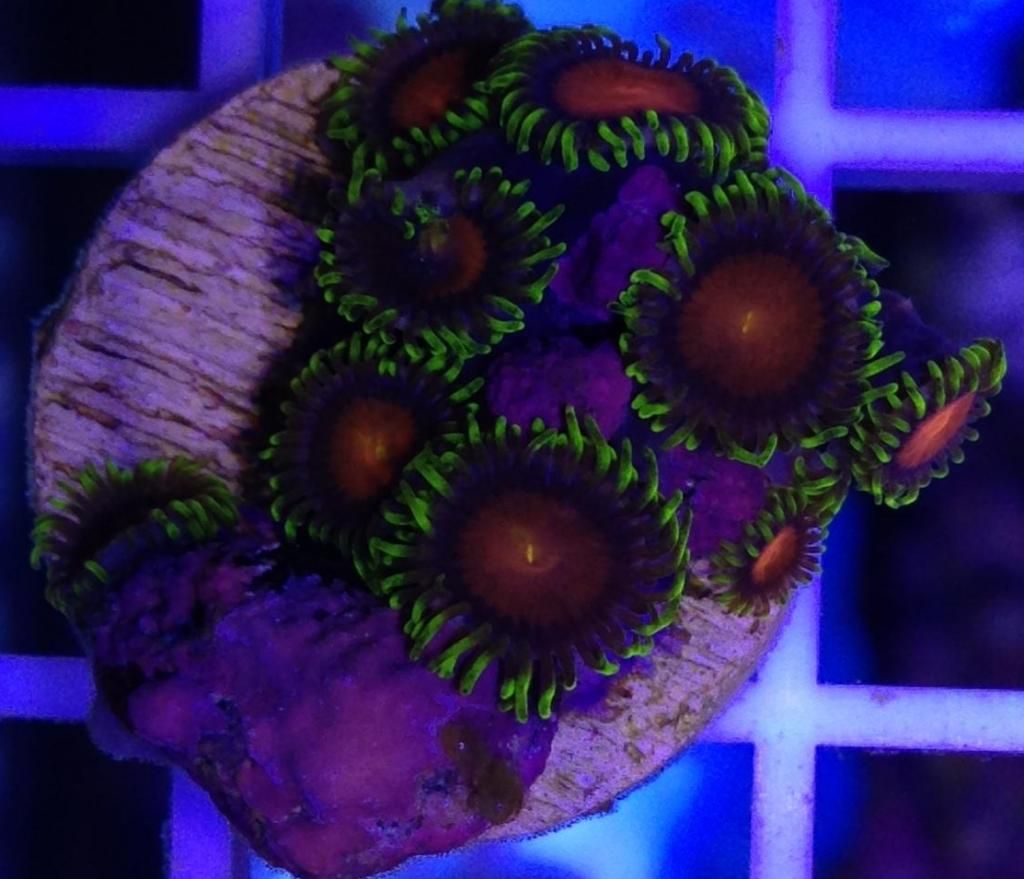 Plate Coral: (3 available) 65 each
one is pictured below blue/purple with spaced out stubby green tentacles, the other two are still in my friends system as I am running out of room but one is fluorescent orange, and the other is blue/purple.
located in Brampton near Airport and Bovaird, willing to work out combo deals on stuff!