Quote:
Originally Posted by
Mlevi
Awesome work!



Can't even imagine how much devotion and dedication has gone into this, but it looks amazing. The colors are popping, the scape is sweet on the eyes.



Great job, mate. I've been away fer a while, so I'm taking great pleasure in going thru this thread, and enjoying the buildup to current day.
Thanks Mlevi!
A few observations I've made the past few weeks:
Increase in calcium absolutely transformed the L. pantanal and R. wallichi. Both are showing more normal growth after increasing it by 8ppm. Shortly after I realized that the micro dosing was incorrect, I was adding only 10ml/day instead of the 15ml/day that the micro solution is made for. This had been going on for some time after making the last batch of fertilizers. It's been a week or two since and during maintenance today I noticed larger leaves on quite a few species, especially the rotala's.
Another observation is that the fish have been very shy, they hide anytime theres movement in the room. More so then they ever have been. This has me checking the co2 but they seem to be just as shy in the mornings when alot of the co2 is off gassed.
Things I want to change are:
Slowly reduce PO4 dosing.
Increase the Zinc to more modern levels. This was a non chelated CSM+b clone and I've proven to myself that both grow plants just fine at CSM ratios.
Build a led strip light for extended viewing time.
Since there are no fish to be seen here are some plant photo's.
H'ra' and pantanal looking better than ever.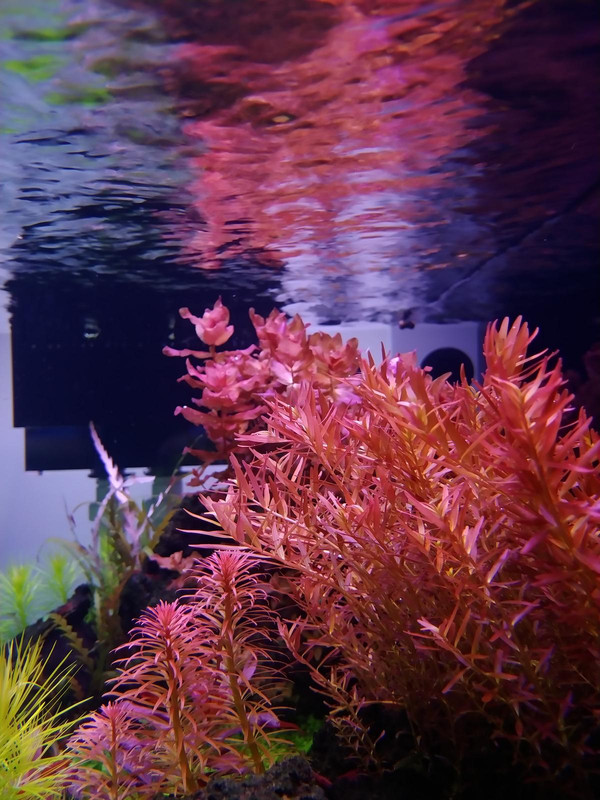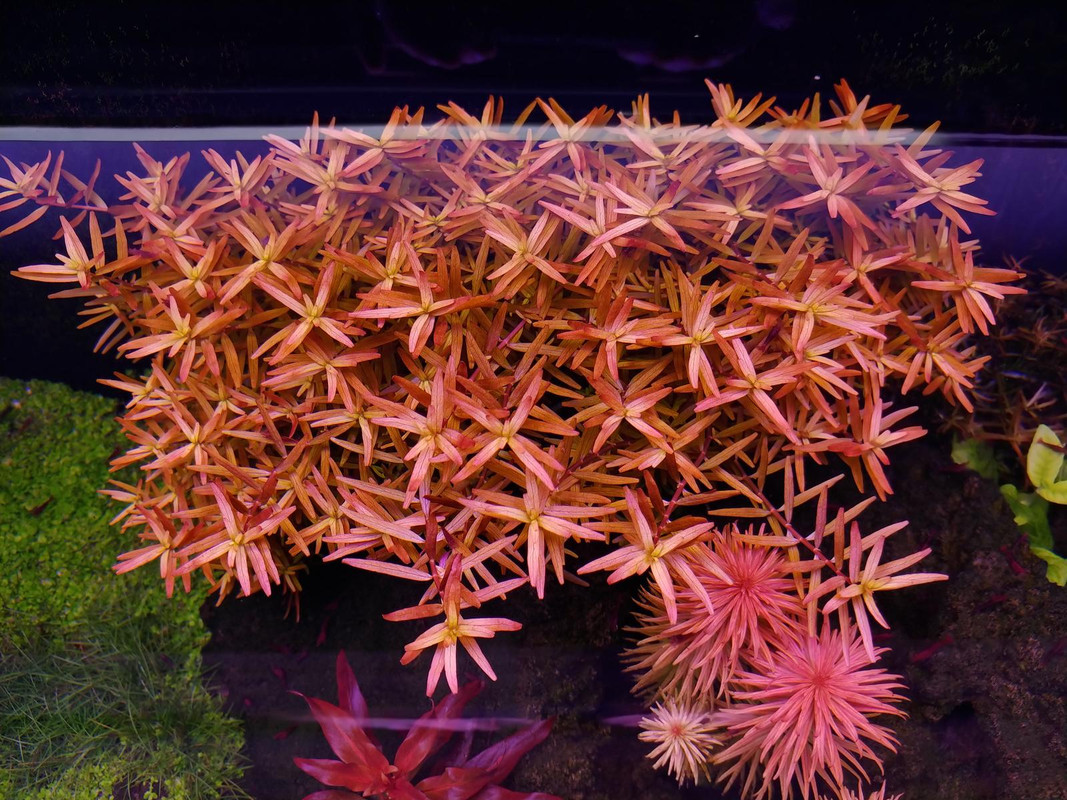 Macrandra is very fat considering this is all new growth from last trim. Normally it only gets this large if I replant the tops.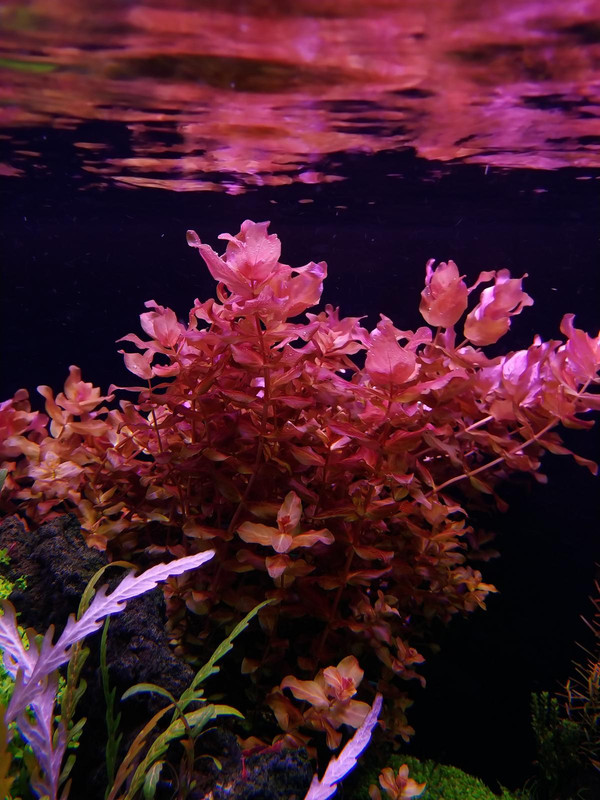 I love how the top of the leaf looks like pearl paint. (hard to photograph)
Trimming recovery.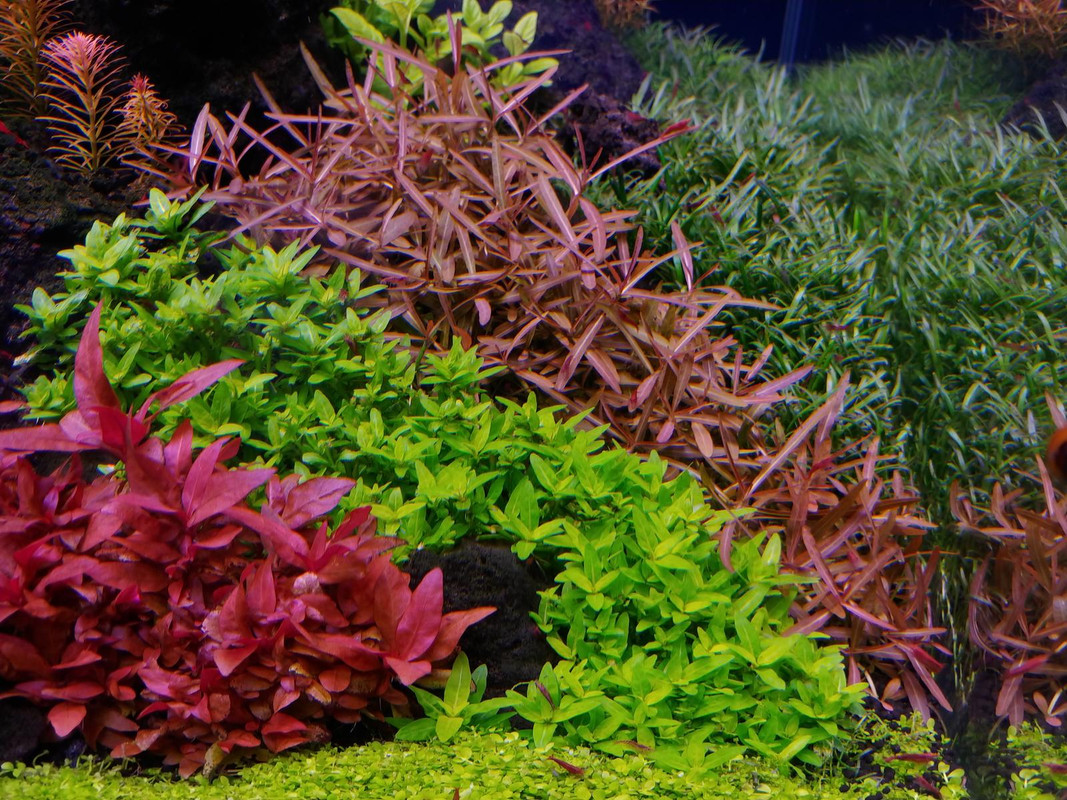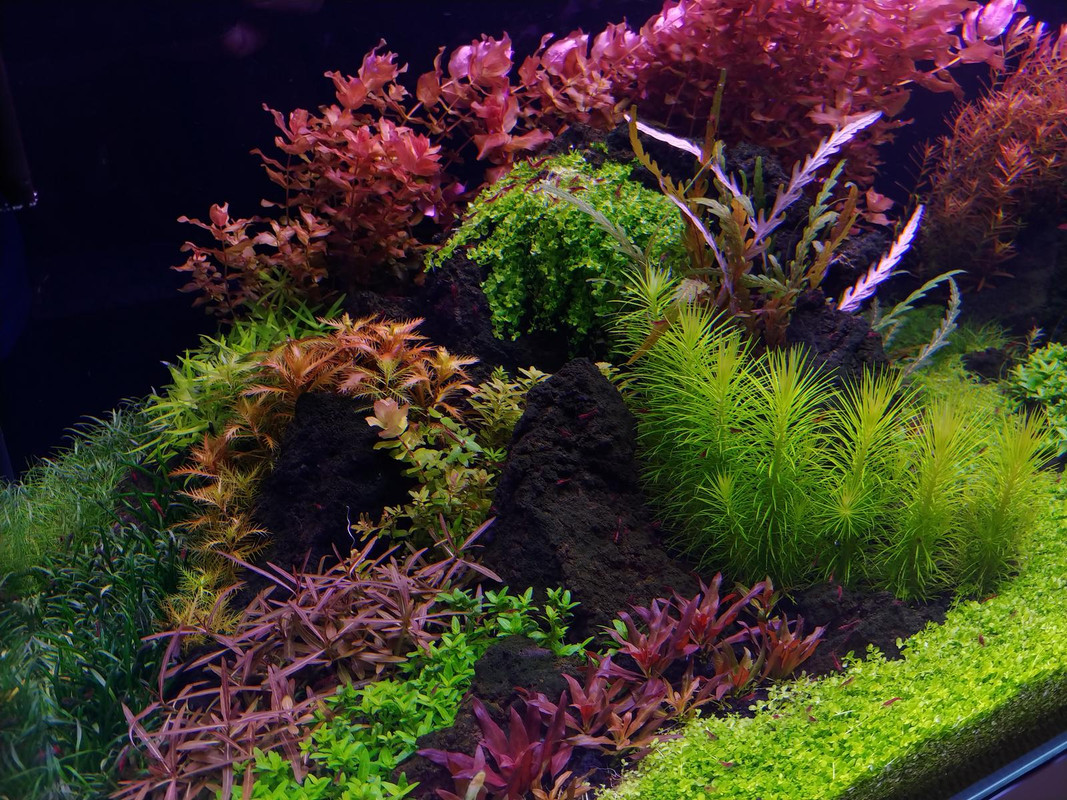 That side view is comming back.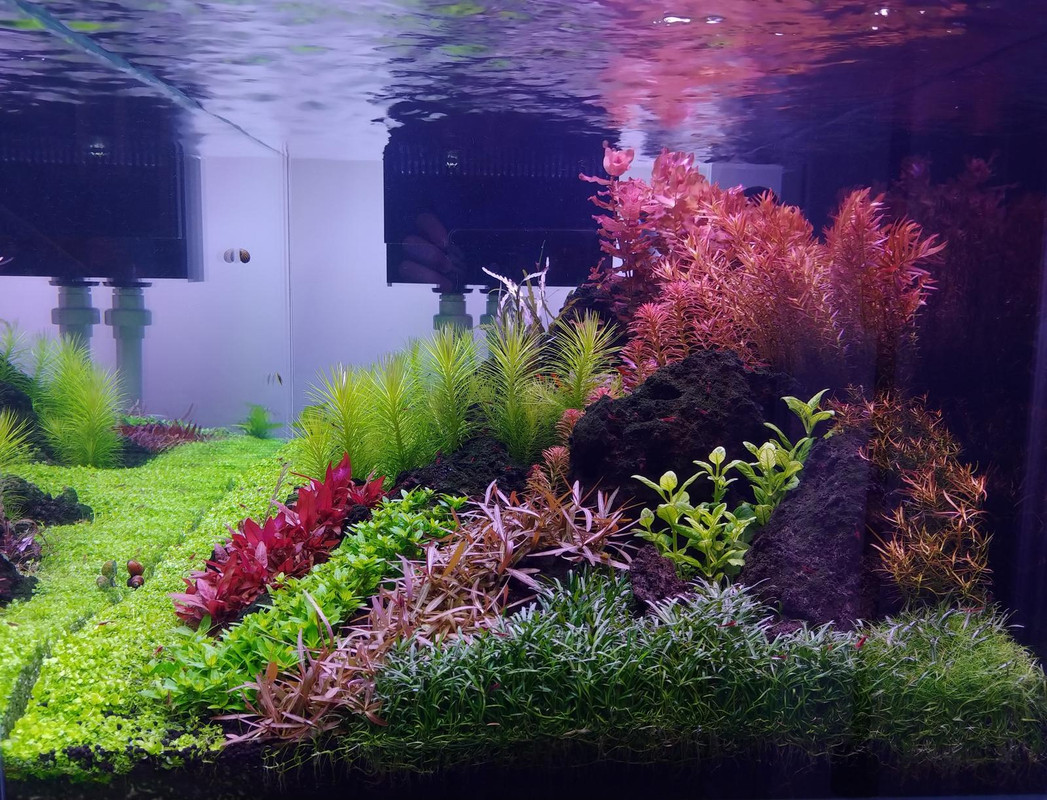 FTS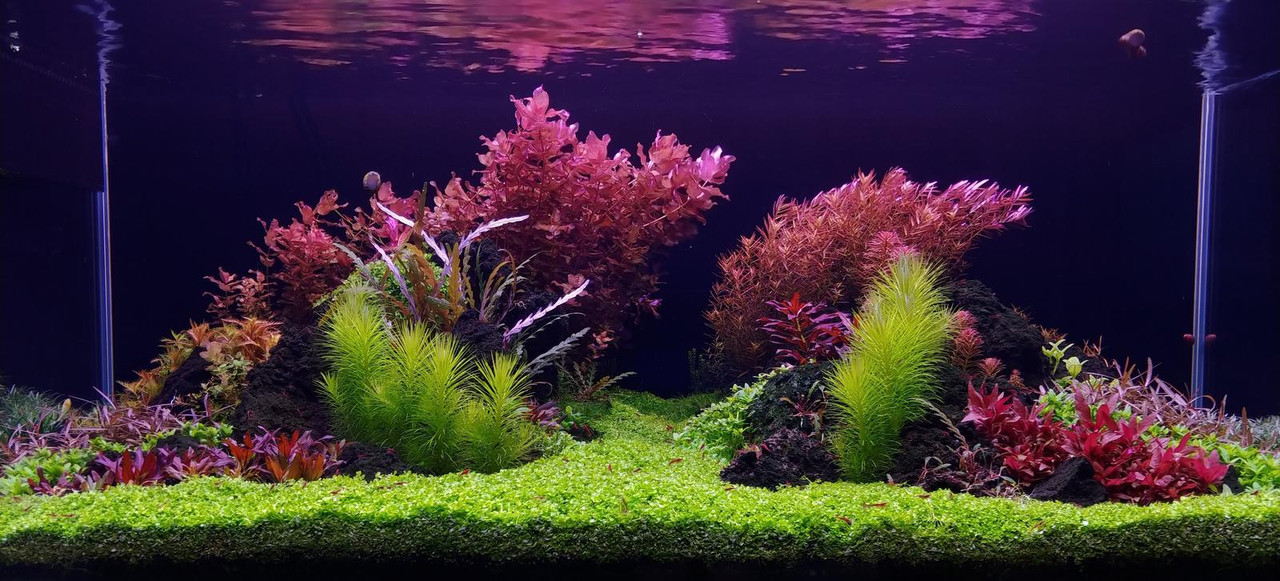 Full setup shot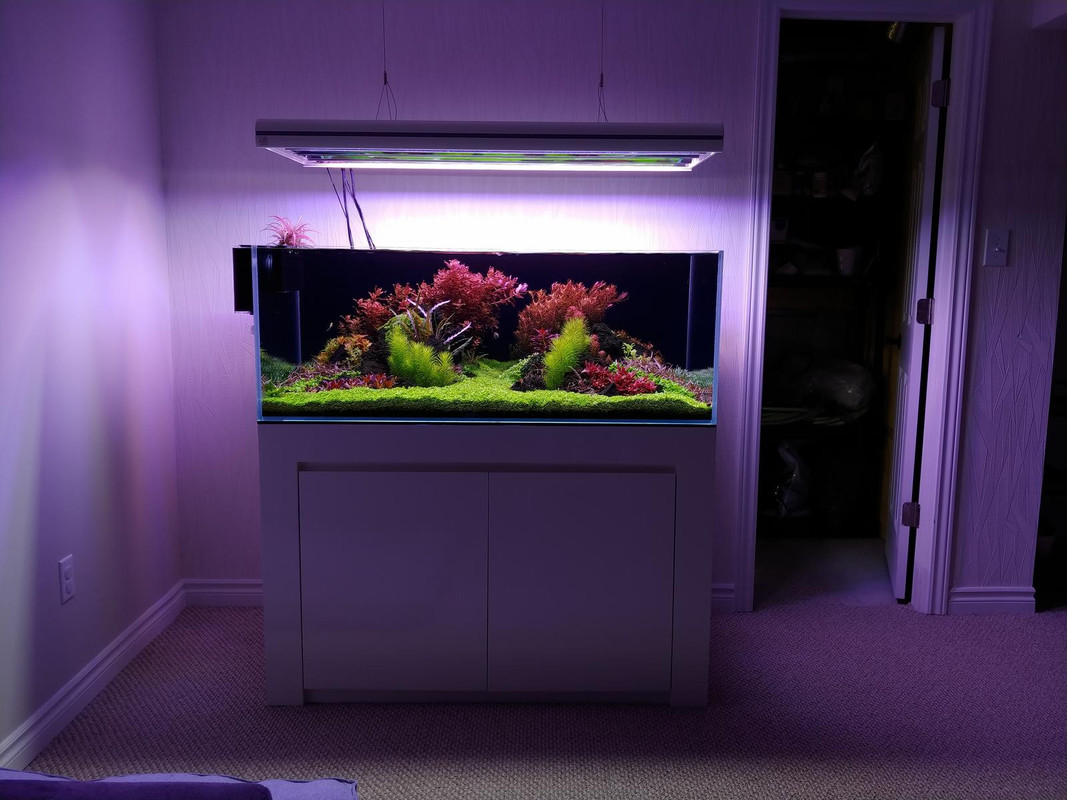 First week in a long time where I think the GSA and bba are receeding, hopefully I didn't jinx it.