So the past couple weeks have seen a major lower leaf ejection from S. Repens, H. Araguaia, A.R. Mini, and H. Pinnatifida. This is the second time for the S. Repens not too far apart. It's a major PITA with the overflow clogging, I resort to taking out the steel mesh insert and letting the leaves go into the pre filter which mitigates a flood.
That's no big deal and is easy to clean every couple days but the shrimp are also free to make it through and are drawn to the decomposing leaves. If anyone knows a method of separating leaves from shrimp in an overflow....just take my money now!
After ignoring the situation in the overflow for a while I saw the shrimp had eaten a ton of leaves on the sponge. The sponge should have been basically clogged but only a fraction was there.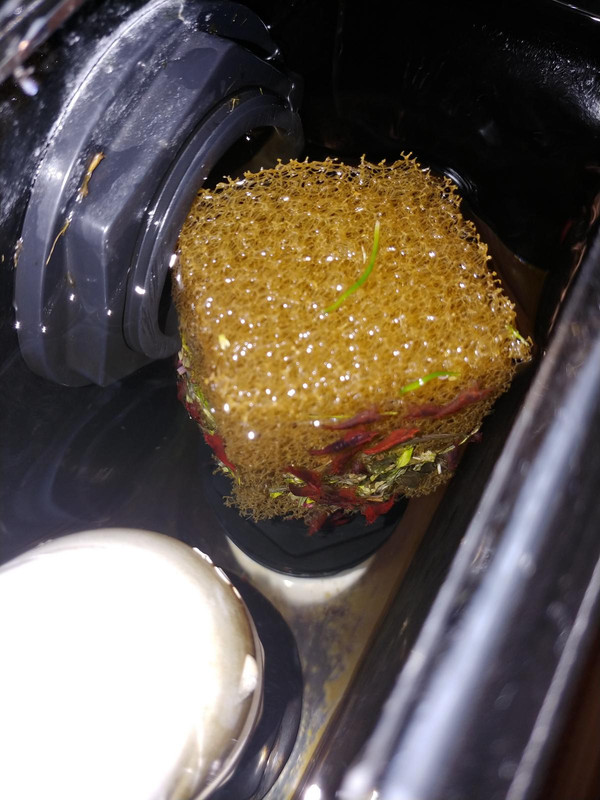 At the same time both the L. Pantanal and R. wallichii immediately stunted hard. Sorta frustrating since my last update had some of the best growth I've seen in this tank.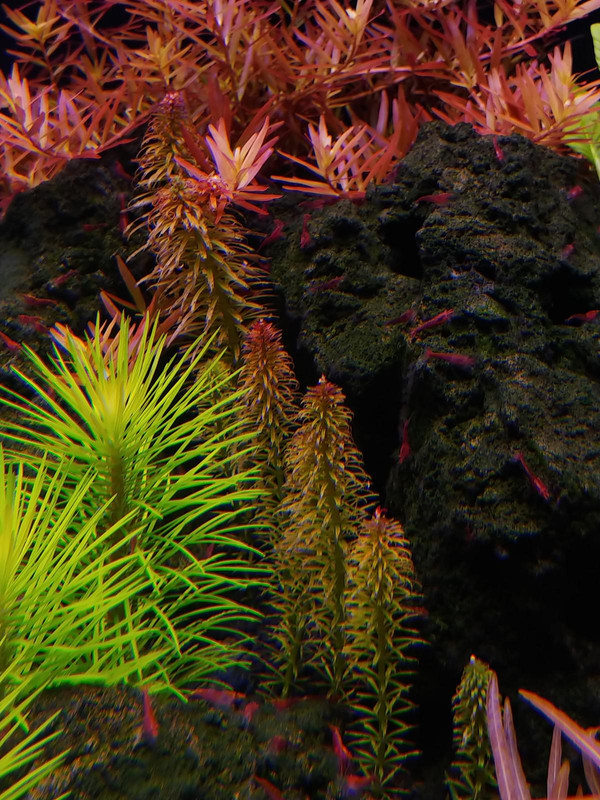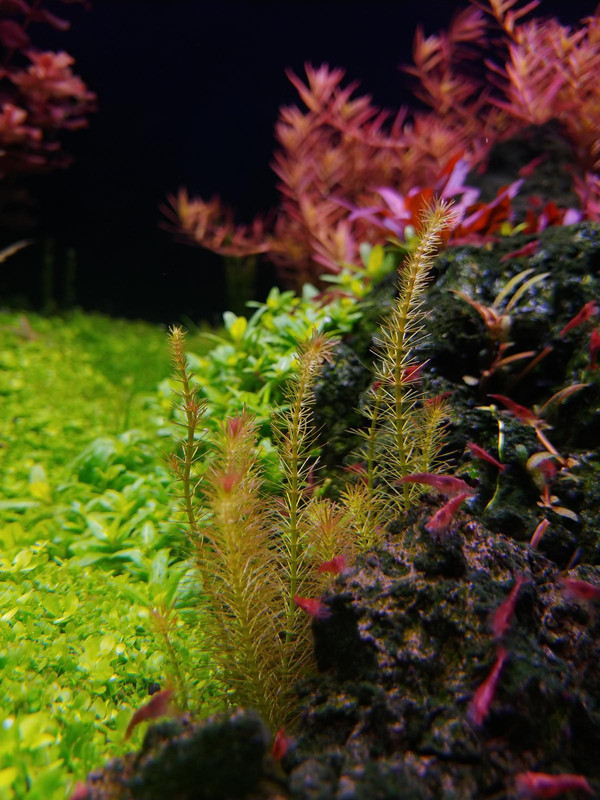 I did some testing and based on the plant colour I knew the NO3 was low so I did a one time dose. Ignored it for another week.
H. Pinnatifida was getting extreme pinholes and losing leaves so I threw in some K since I have been slowly reducing it. The bump in No3 sped up the growth of all the plants but also the algae.
Still looked decent even through it had some problems.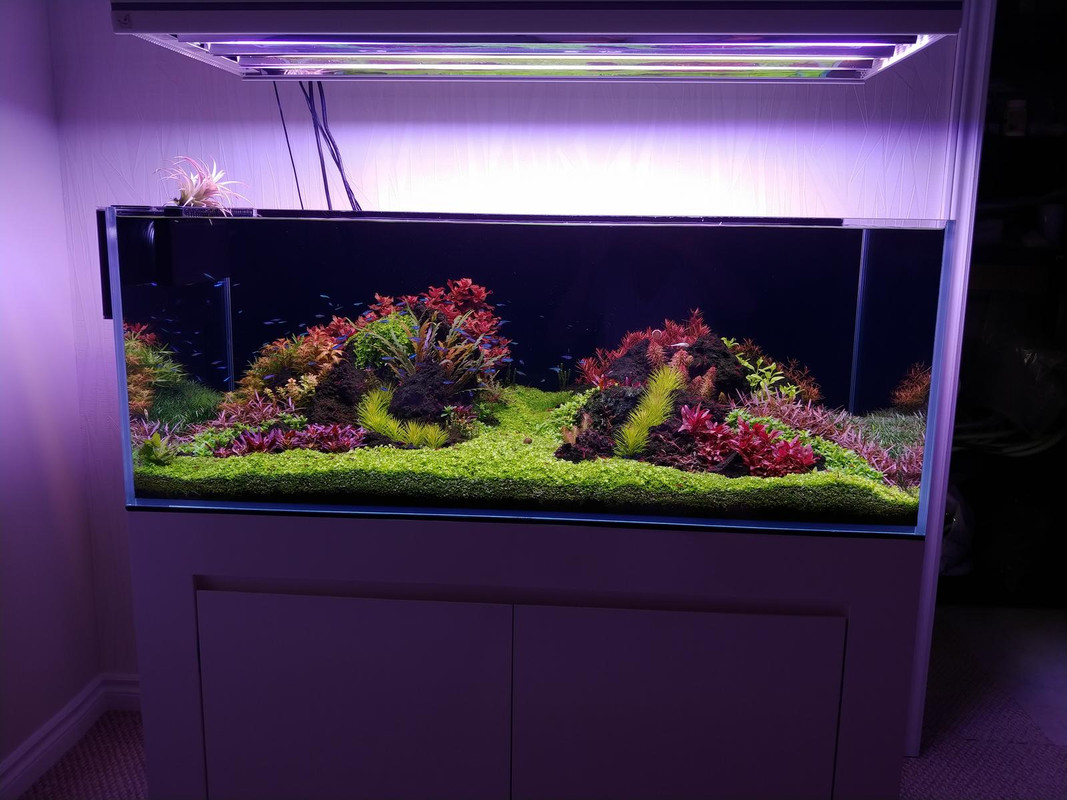 I got fed up with leaves and shrimp so I hacked everything back that was a culprit. The monte carlo was overgrown and I promised to give a local some so shortly after it got leveled too.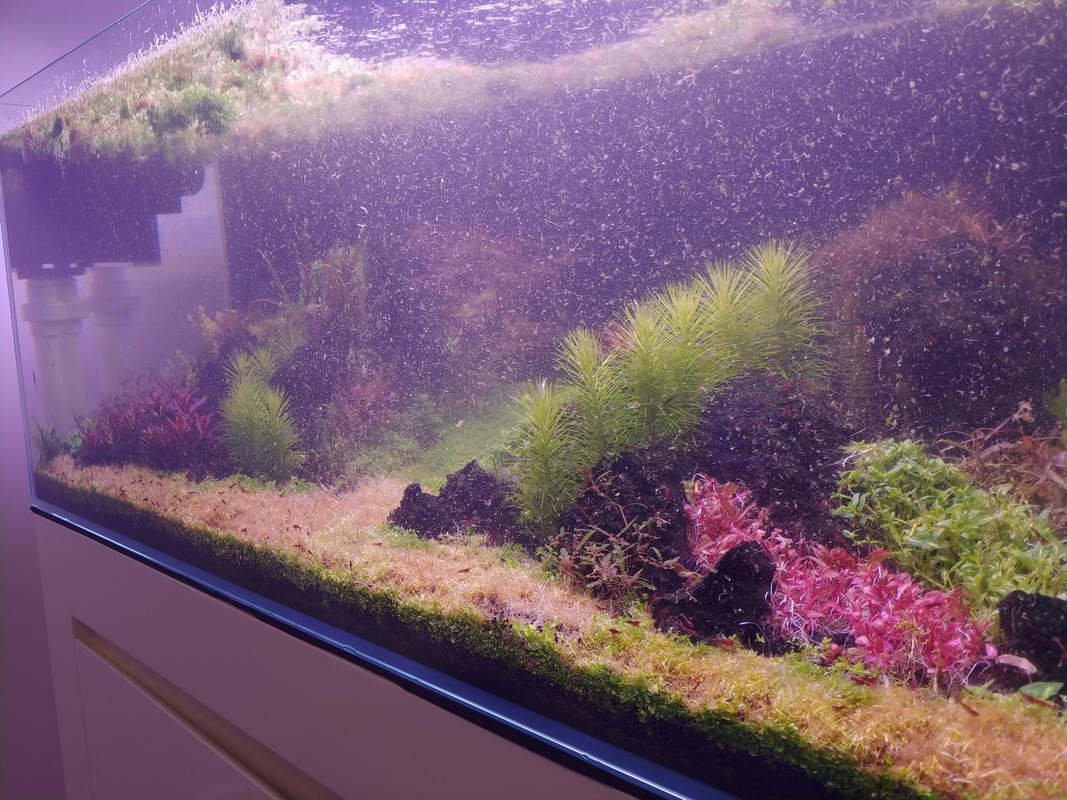 I actually felt alot better with this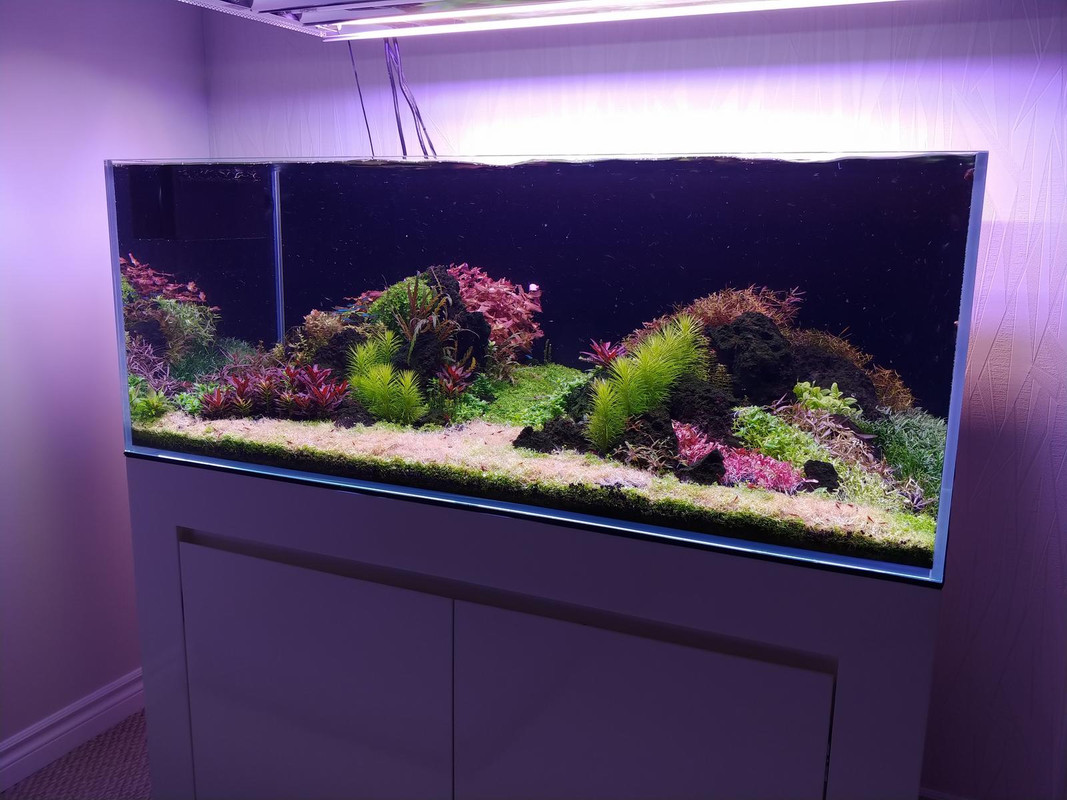 Some plants were were doing just fine. R. Mac. Caterpillar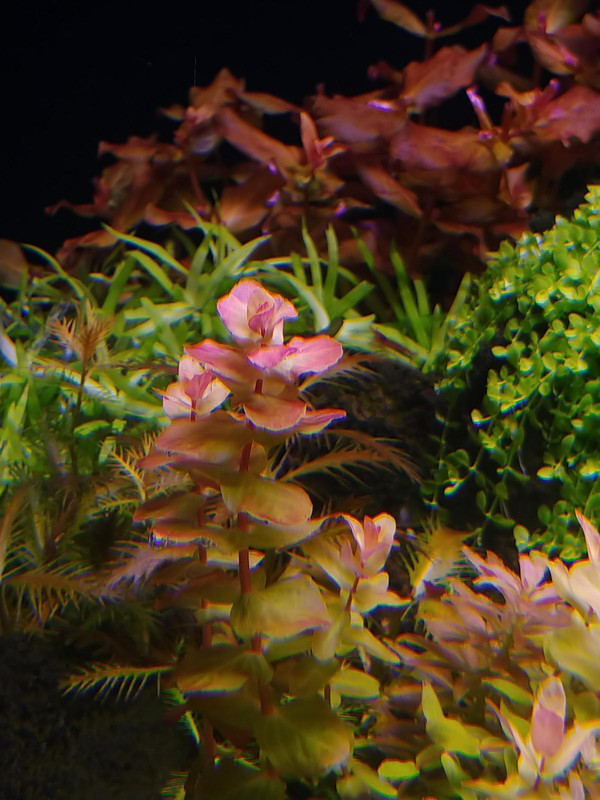 I knew I trimmed the monte Carlo too short and there was alot of dead but I left it in just to see. The shrimp ate it but also resulted in roots bulding up in the overflow so I just ripped it all out and finally did a good vacuum of the front substrate.
As it sits today.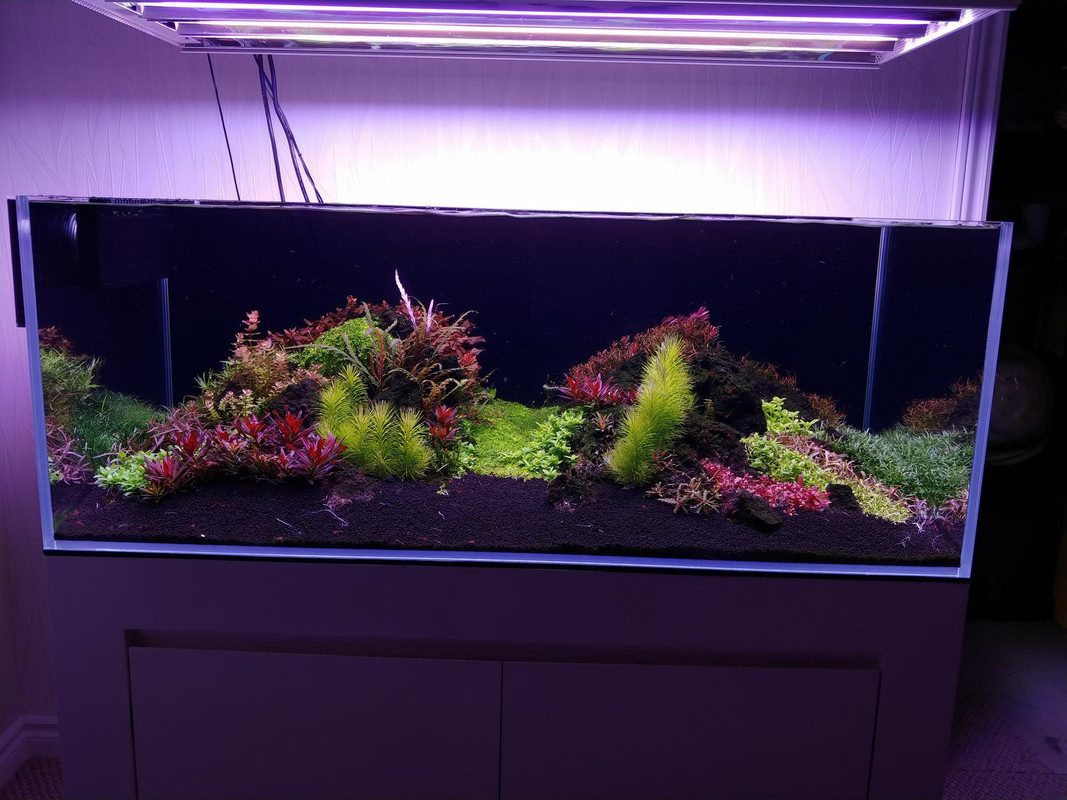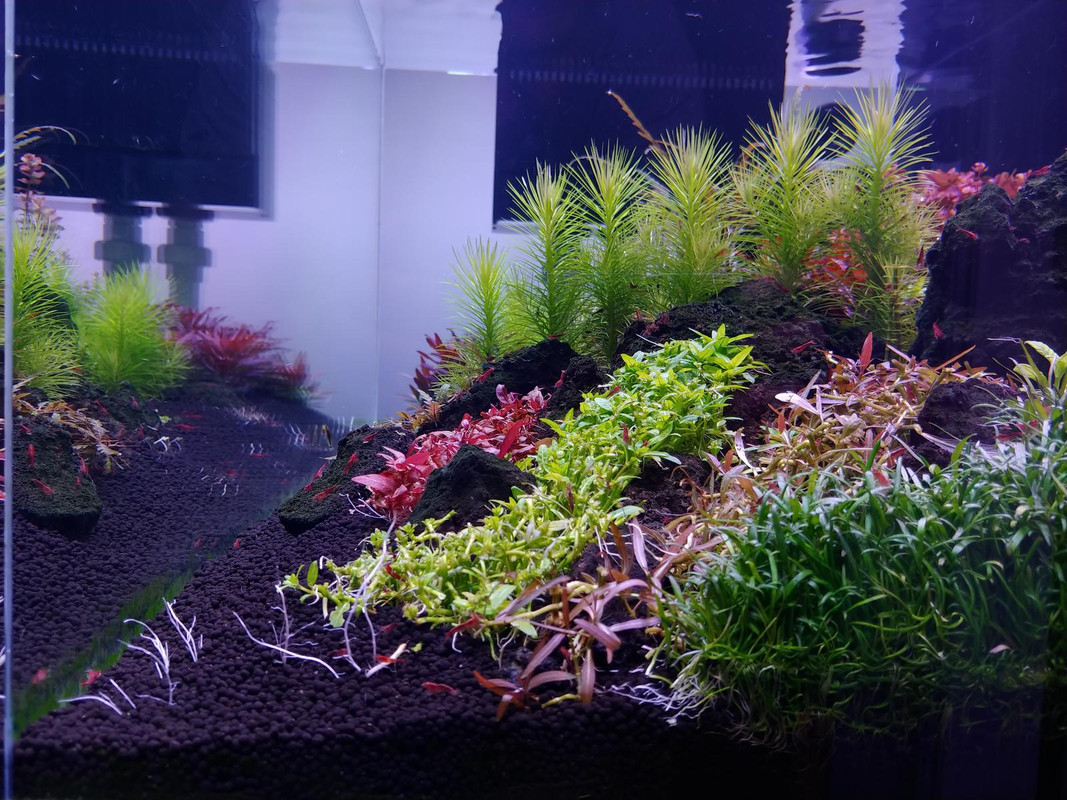 Something needs done with this...but I'm ignoring it still.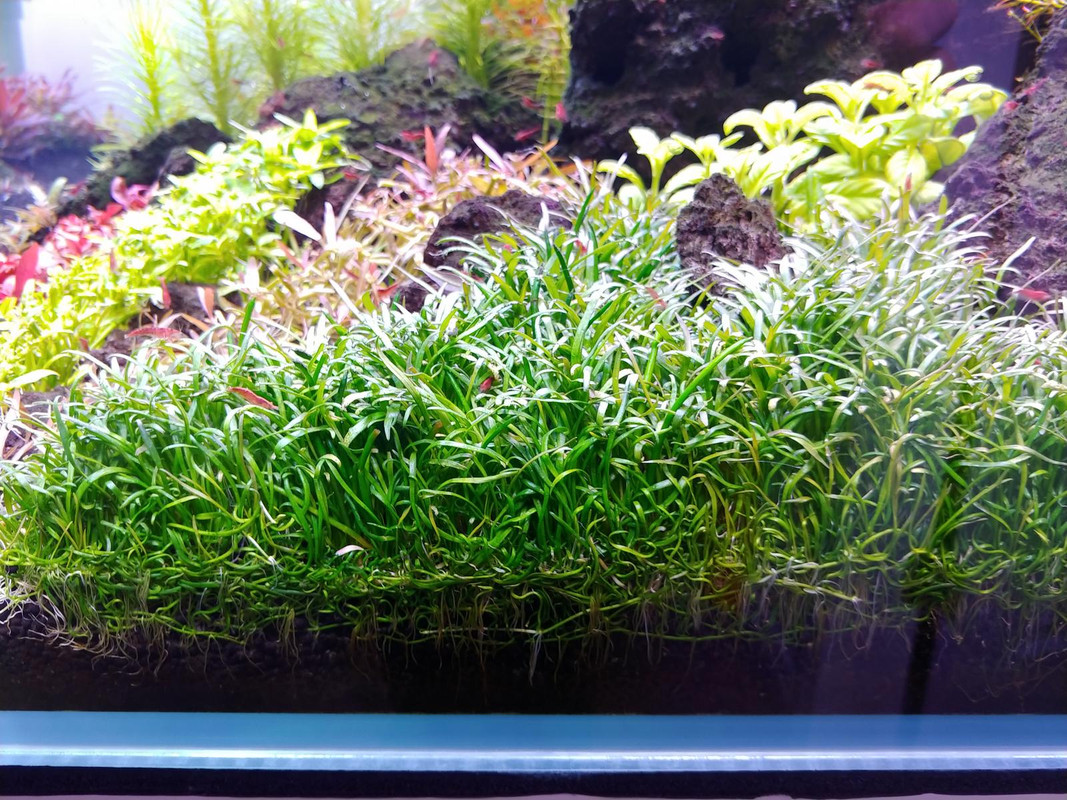 The Glandulosa is on the mend, Pantanal might be a goner and wallichii shows promise. I find it interesting that the Pantanal and wallichii are on the same schedule, when one stunts so does the other. I can't confirm it's wallichii forsure though, it was a mislabled AFA tissue culture (Rotala sp. Vietnam) I think.
I have just gone back to the very 1st edition of remineralizer, the ever changing water conditions continue. Next macros will be with KNO3, just don't like how the calcium nitrate mixes. I had 1 week where everything was happy...I have no idea why though lol.