i kept my previous equipments before i moved. I sold my tank and everything that was inside as it was too hard for me to move. But Light(Coralife Pc 90watts), pressurized c02 with diy inline c02 diffuser and my canister filters are all going to be use for this one.
here's how my previous tank evolved....
Initial setup
Then grown to this...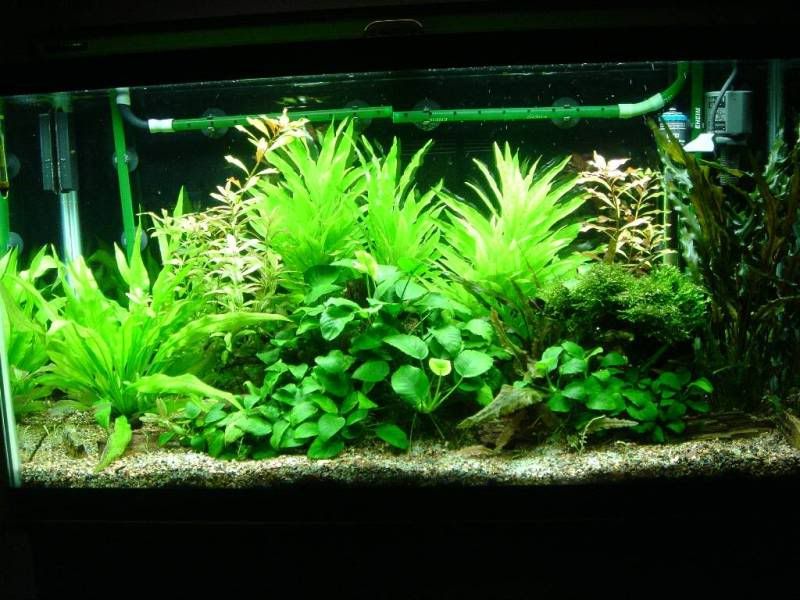 and was taken down and sold at this point...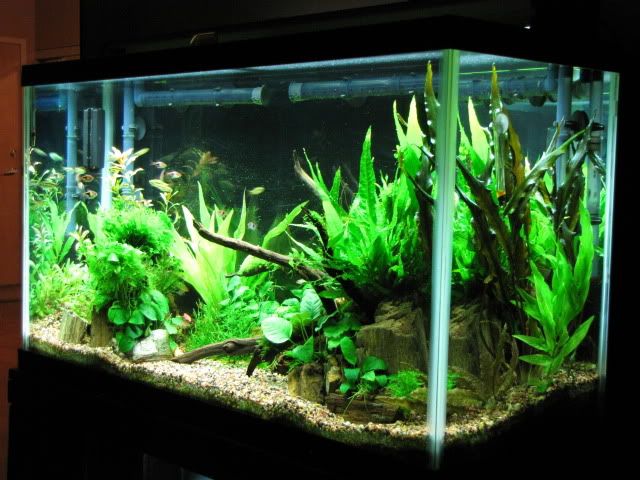 moving from a condo to a house means more chores. so hoping to setup the next one to be as low maintenance as possible. so Maybe i would go for variety of crypts, anubias nana petite, narrow leaf java fern, Blyxa Japonica, dwarf sag, maybe some sort of Bacopa. As for fauna, leaning toward on going for Cichlids not sure which ones would not tear that plants apart. Or maybe will go with discus, but will have to make sure the plants can handle the warmer temperature the discus needs. So your suggestions are all welcome...