I got this tank as a gift so will start with this one and see where it goes. It's ~1gallon tank.
And tadaaaaaaa!!!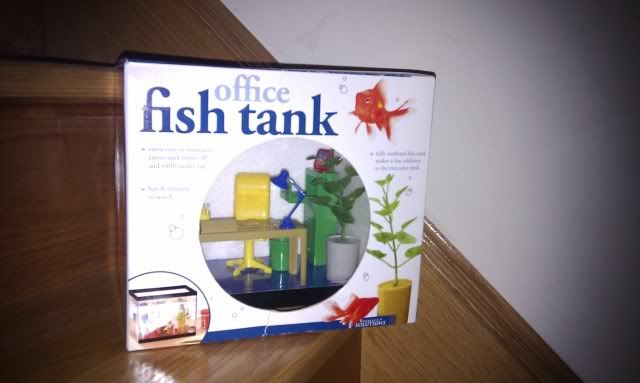 And here it is out of the box with the mystery item.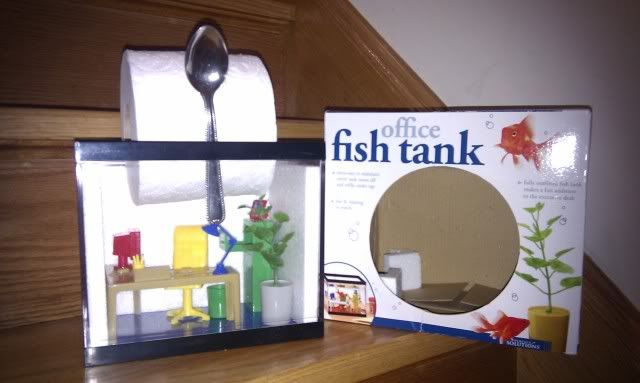 I plan on removing all those office furnitures of course and that'll be the next step for this tank.