Hey Everyone,
Got this set up of a guy on Kijiji. Was thinking of replacing my tank with this one but then decided it would be too much work for me.
What I've got for sale:
80 Gallon Reef Ready System
SOLD
- "Rimless" 80 Gallon 48L X 16W X 24H (thin metal brace across width of tank see pic)
- Fully Plumbed
- Dual Return Lines (3/4" I believe) Black flexible hosing
- With Loc-Line on both returns
- Dual 1.5" Overflow PVC pipes W/ 1.5" Bulkheads (2)
- 1.5" Union Ball valve (like butter to turn)
- Black Overflow Box W/ Cover
- 2 - 3/4" true-union ball valves
- 2 Union fittings (for quick removal)
- I have a
2 X 4 stand made for a 90 gallon tank
I can throw in for free. I use the same type of stand for my own tank. You'll need to buy a sheet of plywood. I might have a sheet but let me know if you want it...
Small Chips on top corner of rear glass pane. Won't affect structural integrity. bottom trim is slightly damaged. The trim isn't an issue once it's siliconed to the tank if, I'll silicone it if you're interested. The tank was used as a reef system.
Let me know if you need more details of the condition of the tank. I can take pics of everything if you need me to.
Needs cleaning to get rid of the algae and hard deposits on glass. See pics.
The whole system
SOLD
One Aqua Medic Turboflotor 1000 Protein Skimmer - SOLD
Eshopps Overflow Box PF-1800 - Cosmetic hairline crack
-
$40
- Comes with all plumbing (U-Tube, sponges, bulkheads)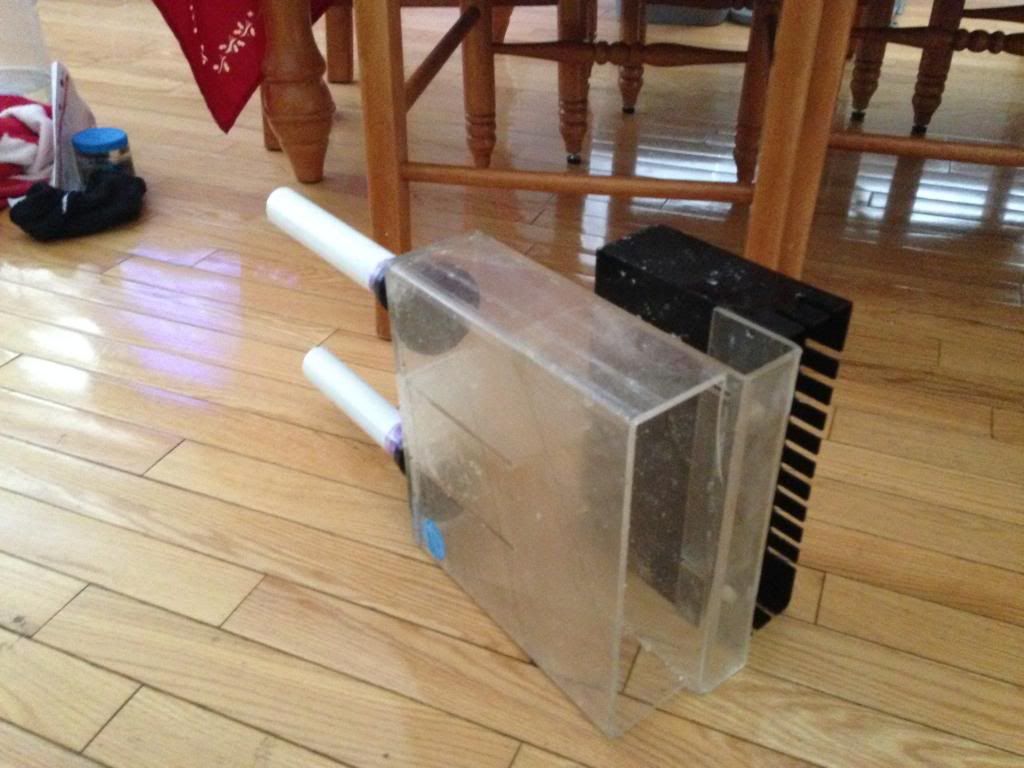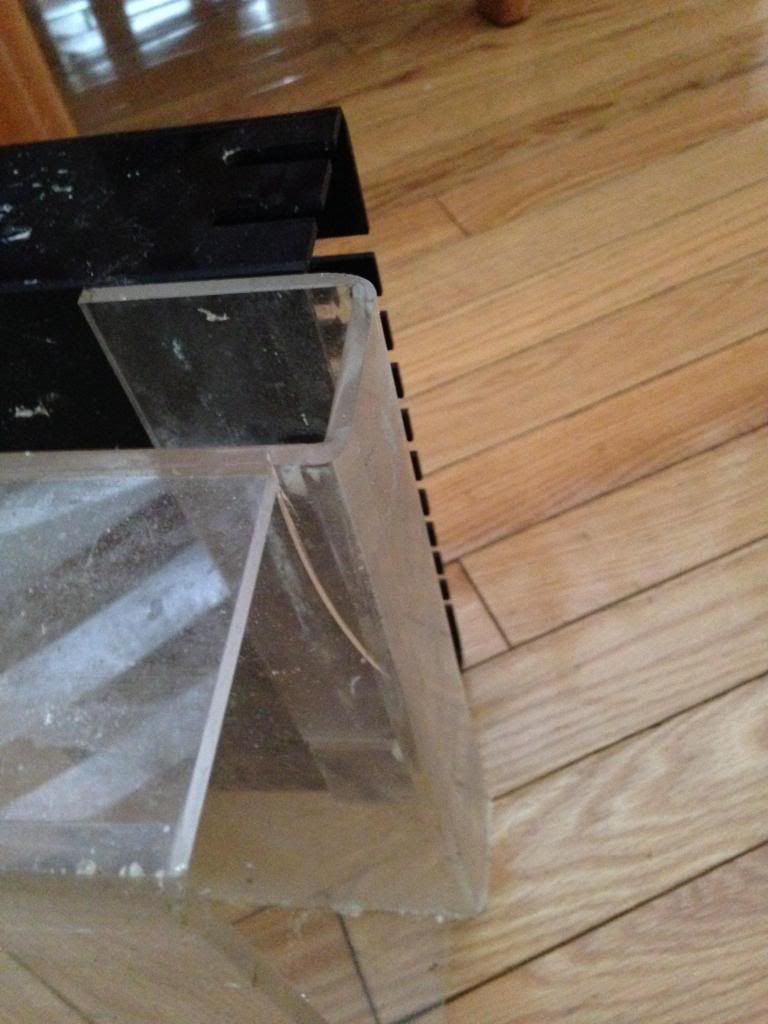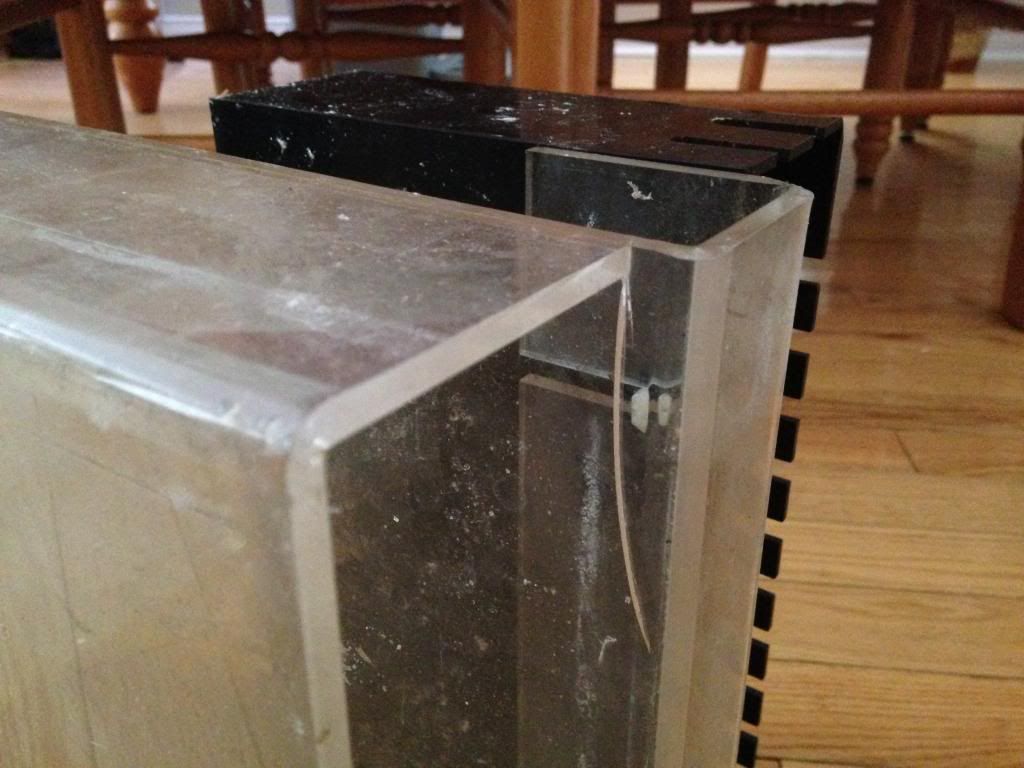 Coralife calcium reactor - $70 OBO - MINT CONDITION - 500 gallon model
- Comes with full 1 Gallon Aragonite Reactor Media
http://www.marinedepot.com/Coralife...ctors-Coralife-ES33502-FICRRA-ES33504-vi.html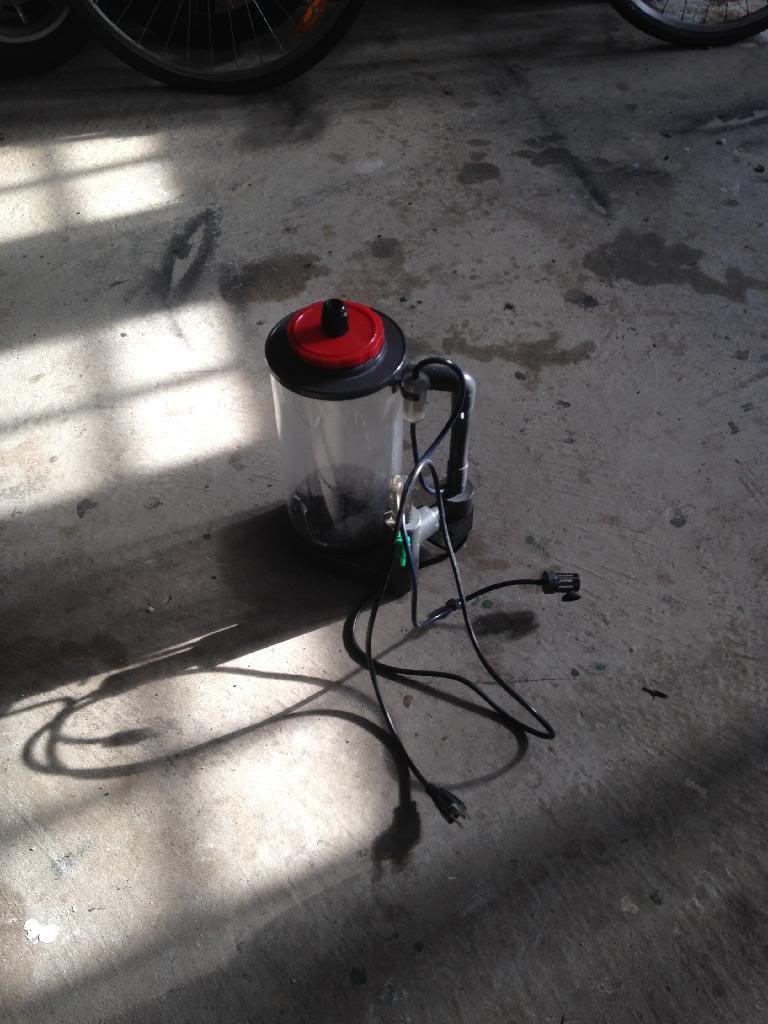 FREE - DIY PVC overflow - if you want more information on the overflow check out uarujoey (DIYFishkeepers)
Coralife Super Skimmer 125 - $70
Modded with air intake needle valve.
Perfect condition, I'll clean it and make it look brand new
Works great contrary to common belief. Cup is full with nasty stuff in 4-5 days. Not bad IMO.
Location: Bovaird & Chinguacousy
PM if interested,
Vinoy