Discussion Starter
·
#1
·
Hey Everyone,
Most of you have seen my threads of mostly just problems with my tank. Almost all the time its a problem with the hardware aspect of the tank. Whether it's bubble, debris, filtration, flow, etc.
I've had my tank running steady since sometime in June. Fish and coral are doing fine for the most part.
The problem I face EVERYDAY is that I just don't feel its complete. I'm always thinking that there's something left for me to do to finish it. Since, every time I take time to sit down and look, it doesn't seem like a finished/polished saltwater tank.
Some of the main issues that bother me which many here have helped me with but still persists are:
Bubbles
S*** load of algae
Bubbles
Debris
Bubbles
Water Clarity
Bubbles
Annnnnddd Algae
So, the conclusion that I'm coming with (which many have hinted towards) is it all comes down to the tanks plumbing (sump, filtration, flow, etc.). The aesthetic appeal of my tank is horrible in my opinion, that's why I've never posted a thread of my tank in the photography section
I can't take living with an "unfinished" tank which I've invested so much time and money into when I myself is not satisfied.
I've decided to strip out the plumbing and pretty much do a full remodel of the plumbing. So for the past few weeks or so I've been buying stuff to replace all my current plumbing with.
The most important being a new sump. Which I got off of Dave (wickedfrags). I won't be using his sump in the condition I got it in rather I will be stripping it down to just the glass panes and cutting and designing a custom one fit my specs.
This thread is mainly for me to get suggestions and opinions during each step of the process. Mainly, sump design, proper plumbing methods, and stuff to look out for and keep in mind while rebuilding.
I'm planning on completing the whole plumbing remodel in a week to 2 weeks max, since I'll have to keep my coral and fish in temporary tanks/buckets while the DT undergoes the remodel. Any important suggestions on keeping fish and coral safe for extended periods of time temporarily would be greatly appreciated.
To start it off here are a few pics of the current sump, Dave's sump, and algae issues.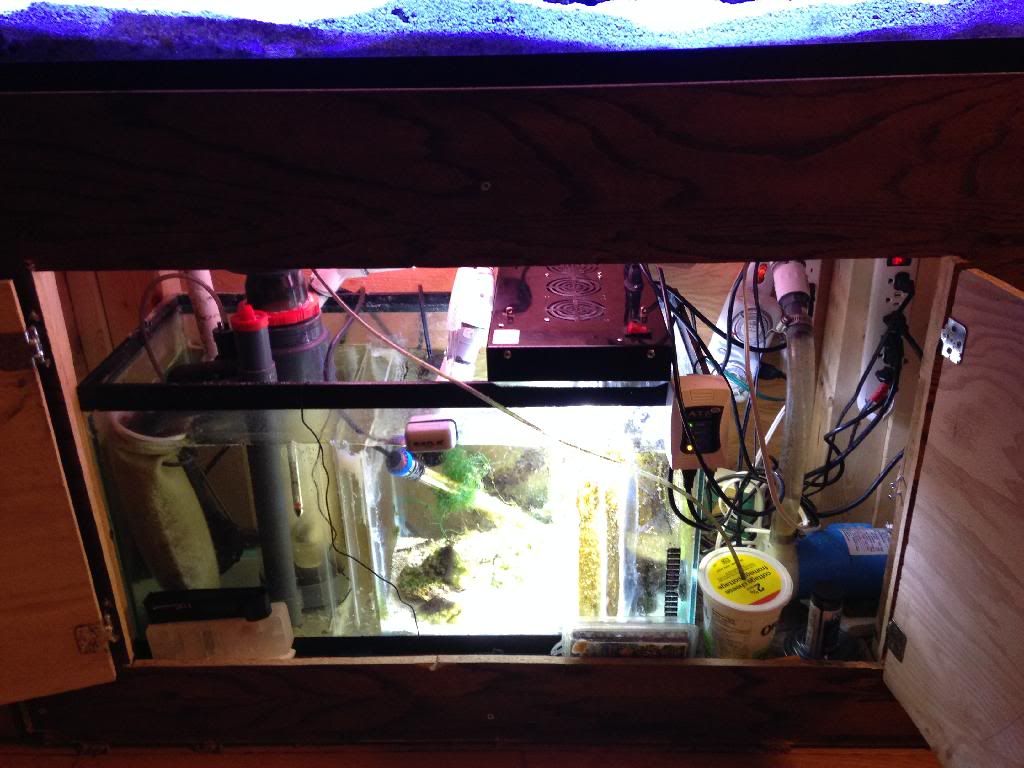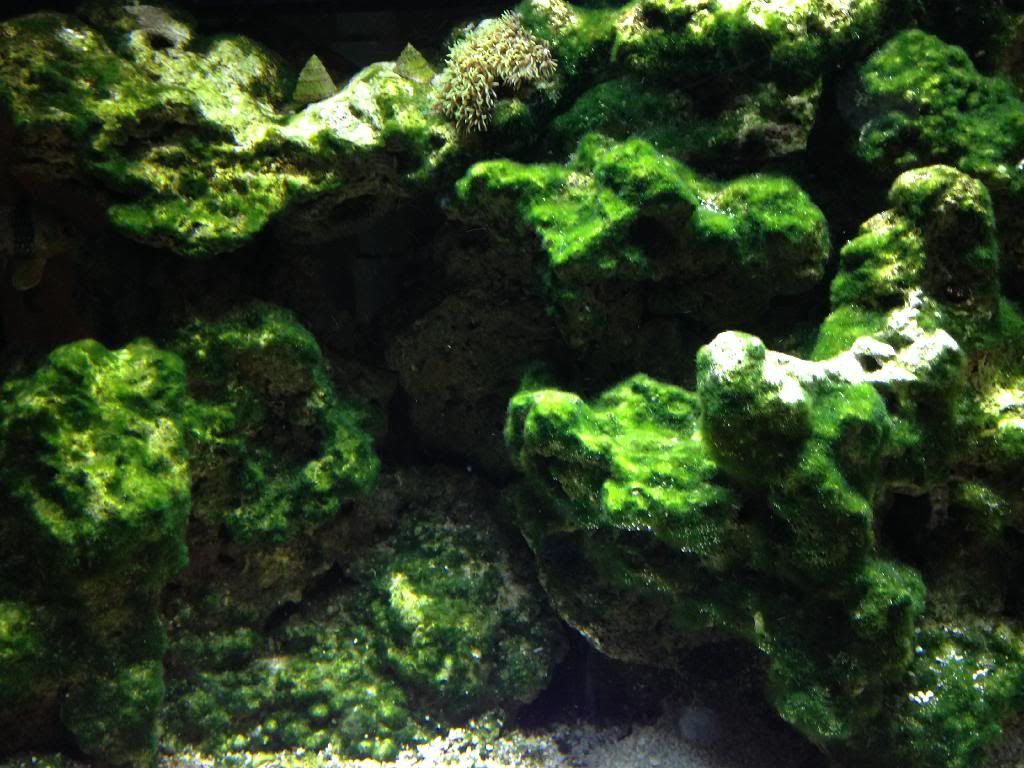 With this, I'll just ask for you guys to let me know what to keep in mind and what to take into account when planning the remodel. Also, atm I'm looking for a sump design which specializes in bubble reduction
links to good sump design or if you your self have something to share please post pics!!!!!! Everyone loves pictures!!! That's why I try to post pics in all my posts!!!
At the end of it all, I just want to sit down and enjoy a bubble free, debris free, "problem" free fish tank. Hopefully that's at the least doable?
I won't start the build till this weekend most likely, if I got time tomorrow I may start tomorrow. I'll document the process as best I can (With pics!!!).
Can't thank everyone enough for all the help you provide each other on a dailyyyy basis. Taking the time out of your day to help strangers is GREATLY appreciated. You guys make this hobby possible.
Thanks again!!!,
Vinoy