Discussion Starter
·
#1
·
so i have noticed a small issue with some of my zoanthid/paly. I believe they are kind of fading in colour. Here is a picture of my Sunny Delight zoanthid from when i got it and one from now. The zoa is doing great and not stretching and is matting really nicely. It has also grown 2 heads since i've got it. It is currently growning 2 more heads at the same time so i think its pretty healthy.
Lighting is 3x 3UP LED and 2 UV LED - Royal blue running at 45%(ish) and Natural White and Ultra violet at 25%(ish)
*
I have begin to add Aquavitro Fuel last week. 1/2 the recommended dose every week. i also spot feed the zoanthid/paly reef roids or cyclopeeze.
*
Before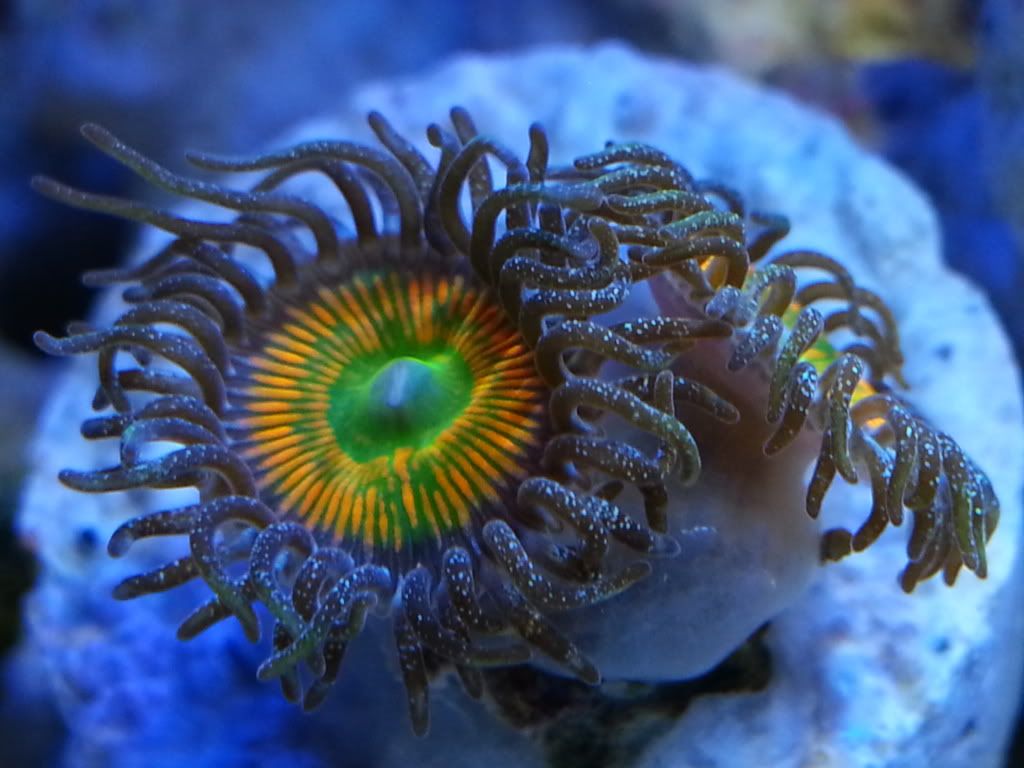 Now