Jimmyjam's "The phallus" modified iwagumi
Just putting the nice pics at the top, what ever happened to this contest.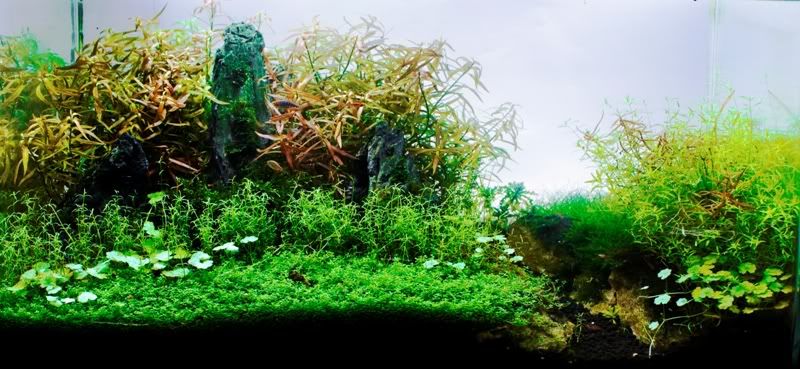 As stated, a iwagumi is renders its concept around 1 main phallic piece of rock, with 2 adjacent rocks bowing to the phallic symbol. I have managed to find the perfect piece for this scape. I am going to modify the scape to bring in a few mor elements that will add to the over effect of the natural scape. Hope you all enjoy this ride. I think it will be one I will be putting a lot of effort into. Thanks again to all the mods and sponsors for us local guys to showcase some of our stuff. GL everyone.
This is the main rock I am working with, the rest will come.
Here are some stats
Tank: 15 gallon open top, rimless tank
Lighting: 3x 23 watt daylight CP spirals
Substrate: fluval stratum : this is my first time using this, Im not a huge fan of the large granules. ADA is def better size for planting. Lets see how it fairs on growth.
Substrate ferts: I usually use azoo slow releasing, but I decided to go with Aquainspiration's substrate fert.
Rocks: Ontario base rocks from many fishing trips that I take. I also purchased the 3 main ones from Big als. They are very similar to ADA ones.