Discussion Starter
·
#1
·
Hey Guys,
This Sunday I went down all the stores on Dundas and Canada Corals, looking for stuff to add to my tank.
I stopped by R2O and picked up a Yellow Tang & Powder Blue Tang (PBT) from Ryan. The Yellow Tang looks great, pretty healthy from what I'm seeing. Eating fine.
On the other hand, my PBT is acting strange and not eating properly. Like, it "tries" to eat. From what I'm seeing, it goes up for food but doesn't seem to know where it is...is this guy blind??? I put in some nori and it attacks it (eats) if it can find it...It doesn't seem to eat pellet food.
Also, it is very skinny. Ryan had mentioned it as to why he was selling it for so low. He said he was feeding it like crazy to fatten it up cause he got it so skinny.
Hopefully, this guy makes it through to my DT.
It's in a QT at the moment, not treating the Qt with anything just observing for parasites and what not.
Also, it doesn't hide or anything when I come by or move stuff in the QT. It spends most of its time swimming around the glass and top of the tank. Doesn't flash or anything and gill movement seems normal...
Let me know if you need any more information.
Pics: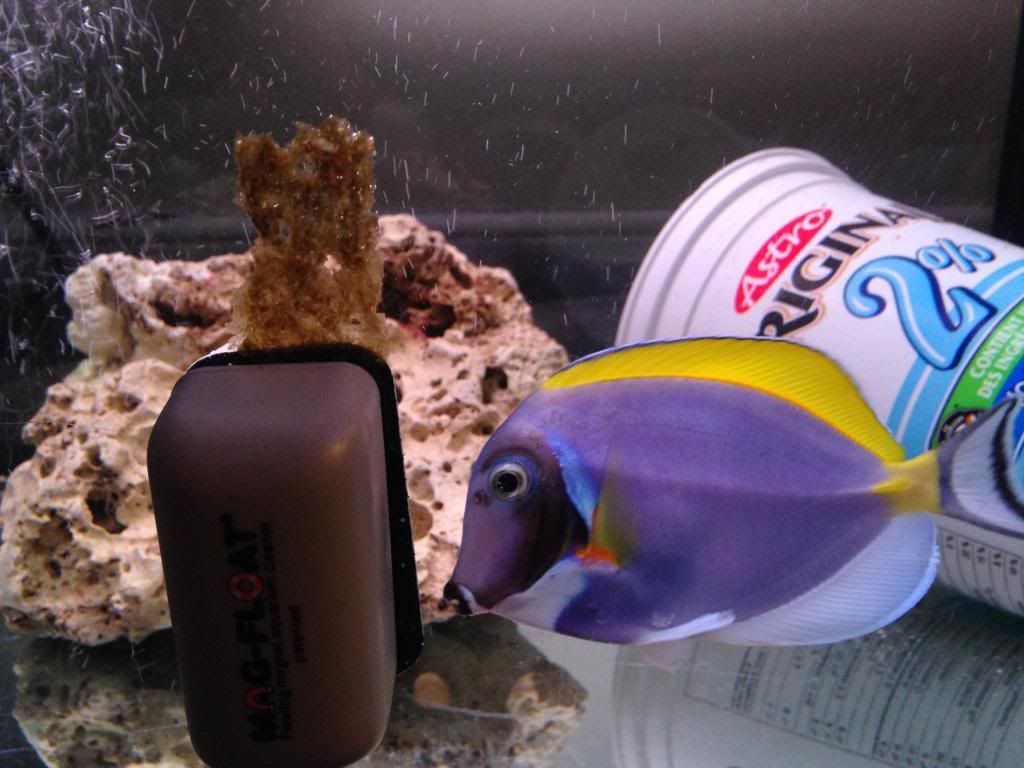 Any suggestions/ideas would be great.
Thanks in advance to everyone!
Vinoy