Discussion Starter
·
#1
·
After yesterday's sharing pics of our CRS and TB, let me share some Sulawesi shrimp pictures today. We currently only have cardinal but will get to others soon.
First of all, it takes a while but it is possible to get them to eat man made food.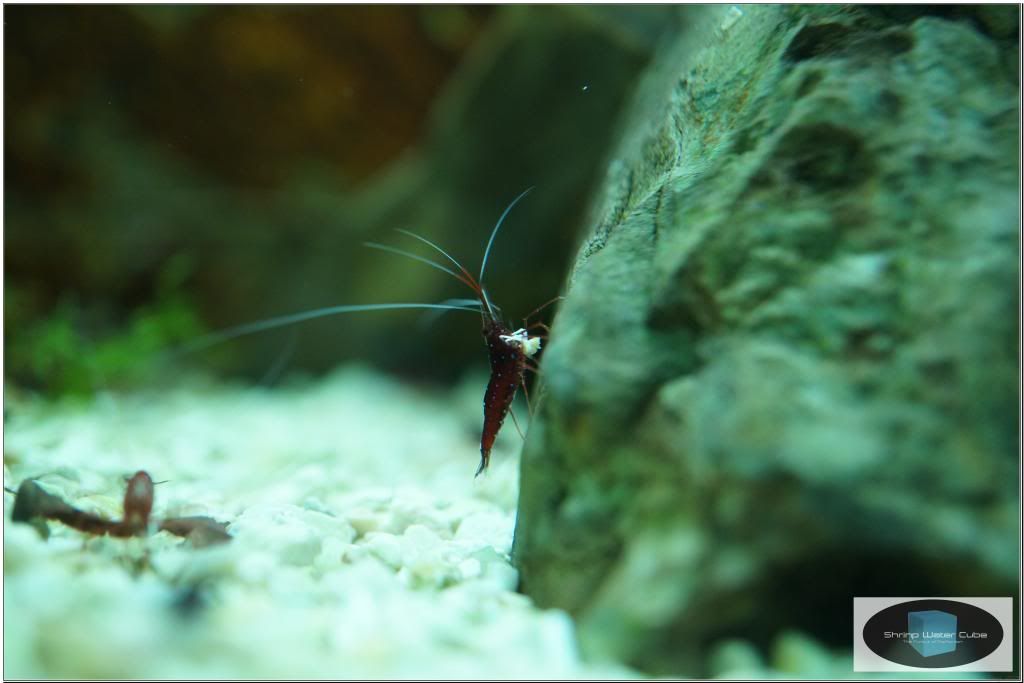 We do this by adding just one cherry in the tank as read on the web. Not sure that helped but our cardinals are very comfortable eating introduced food now. That cherry turned out to be a female and it actually got berried in the tank about two weeks in the tank ?! She kicked all the eggs eventually but we were really puzzled.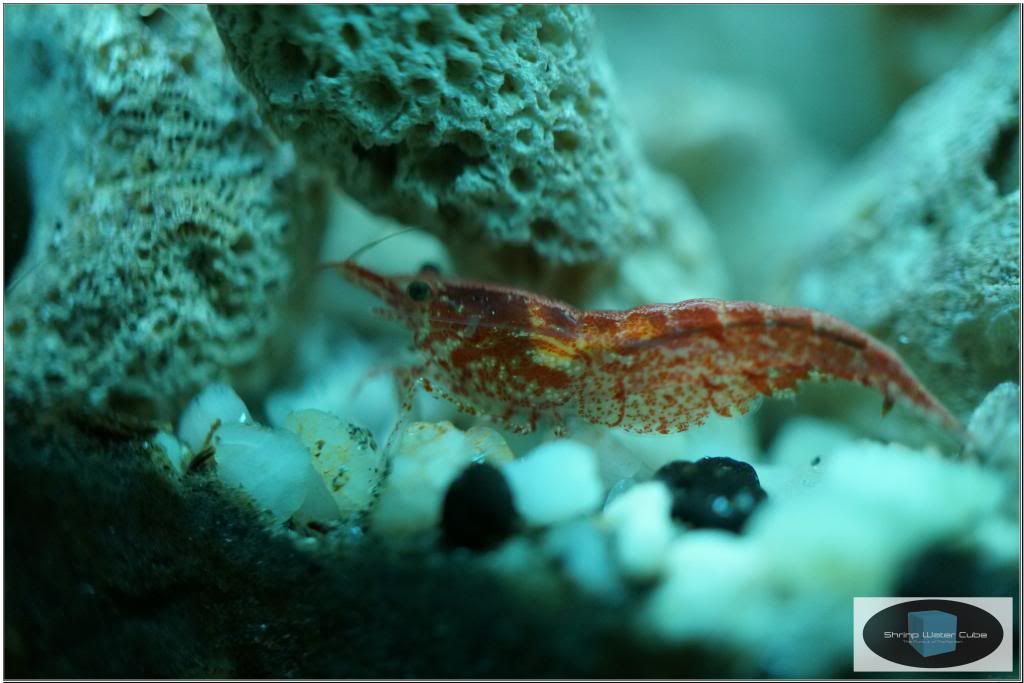 A berried female. Out of about 50 in a 7.9G Fluval Flora, we get 5 - 8 berried. Baby survival rate is still not very good but we've only started this 2 months ago, still learning.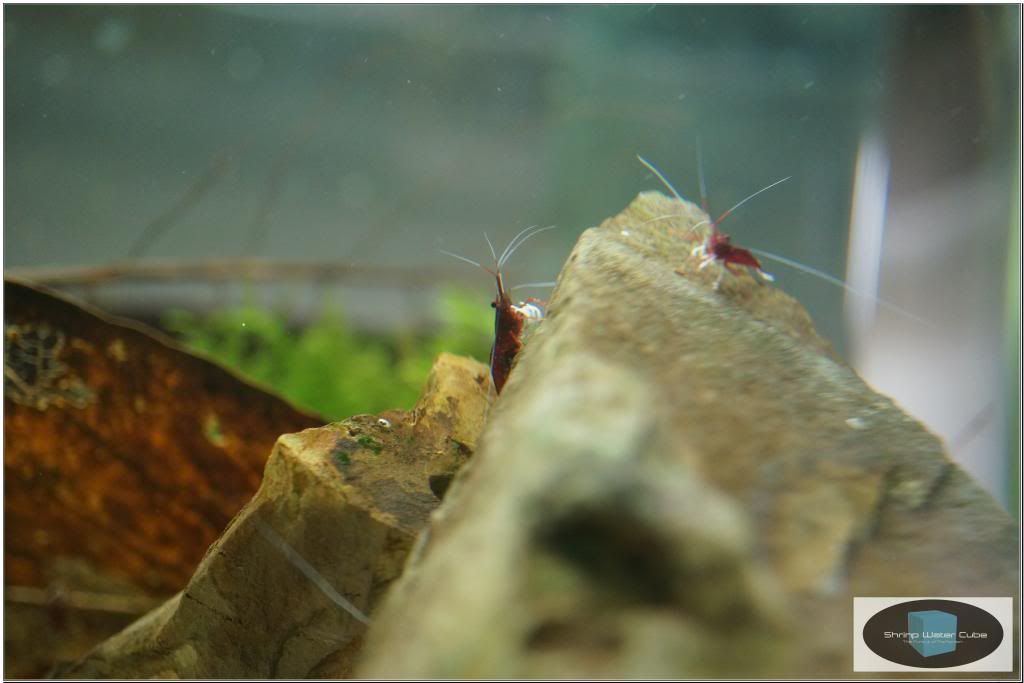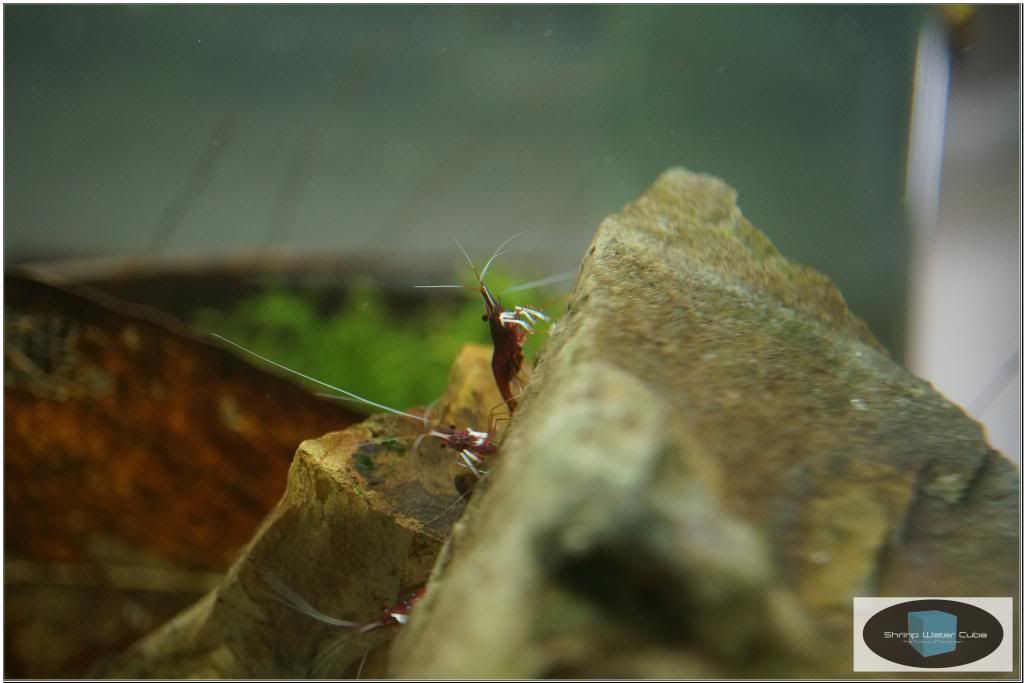 In Asian, most people add a few elephant/rabbit snails in Sulawesi tank. It's said to help the shrimps in some way. We are not sure, but we thought it wouldn't hurt anyway. We put 2 in the tank in October last year, and already have over 6 babies from them. Here is a shot at feeding time. The cardinals are fighting food with the snails.
I think the name elephant snail fits better with these snails. What do you think?
I'll save some typing and just add some more pictures below.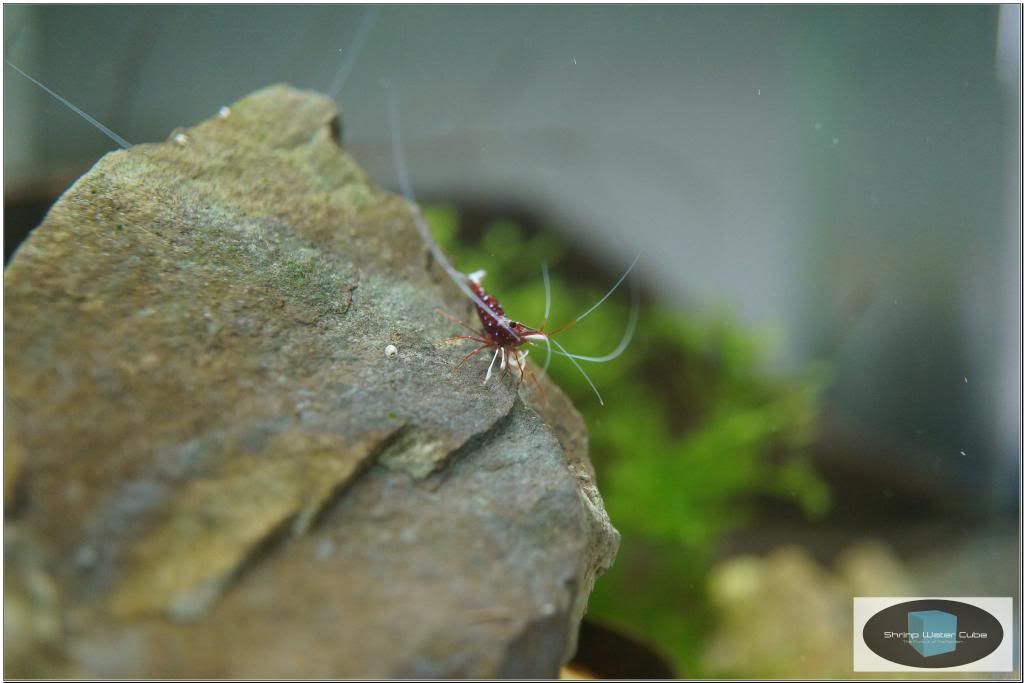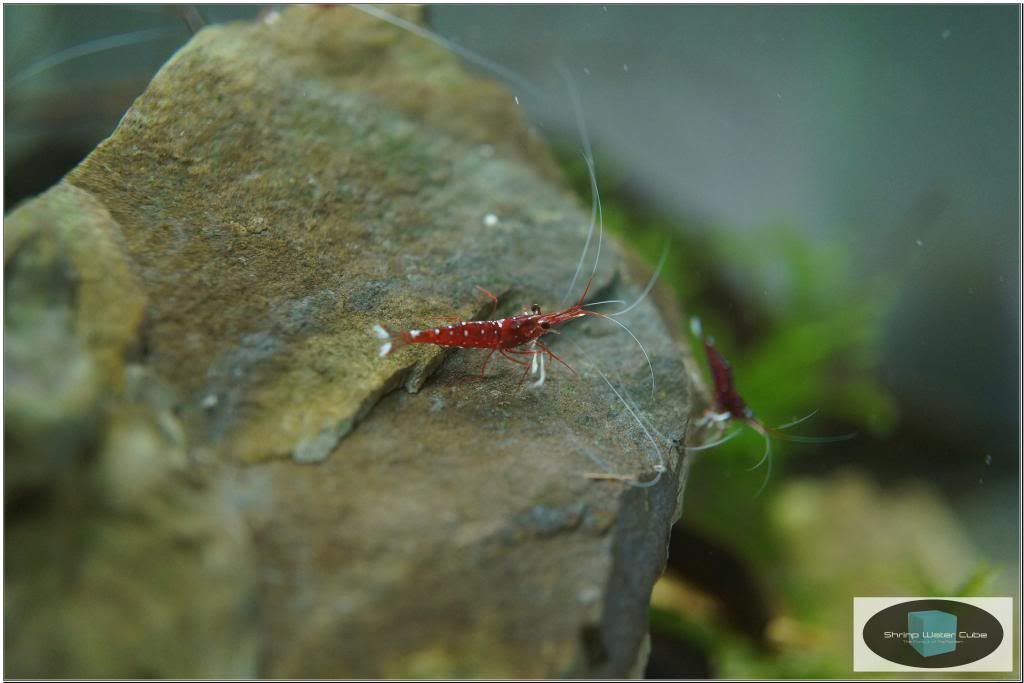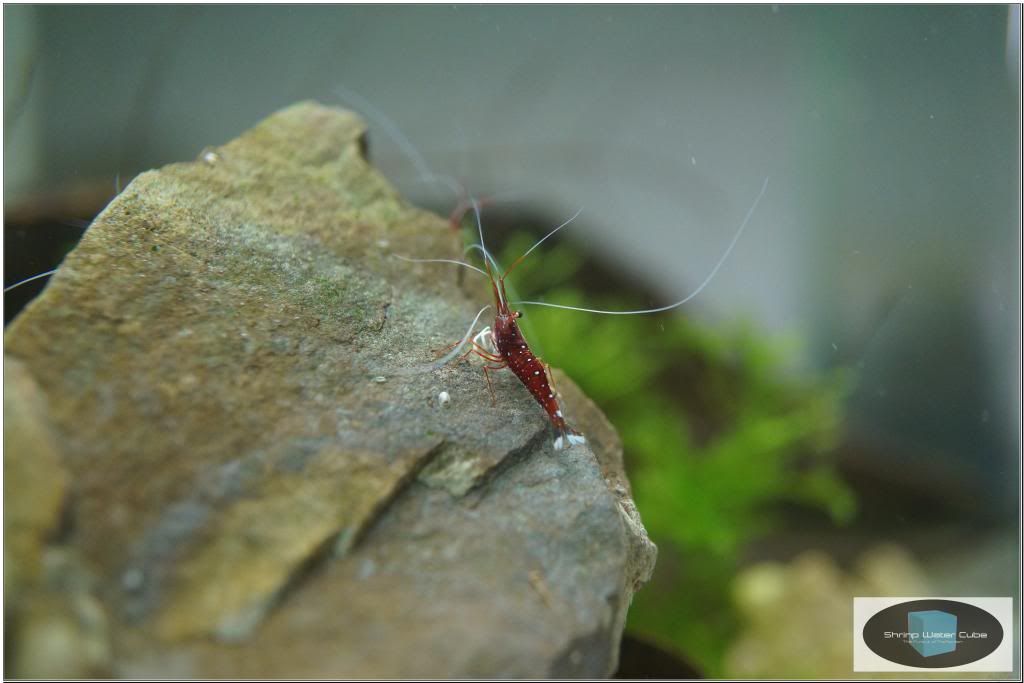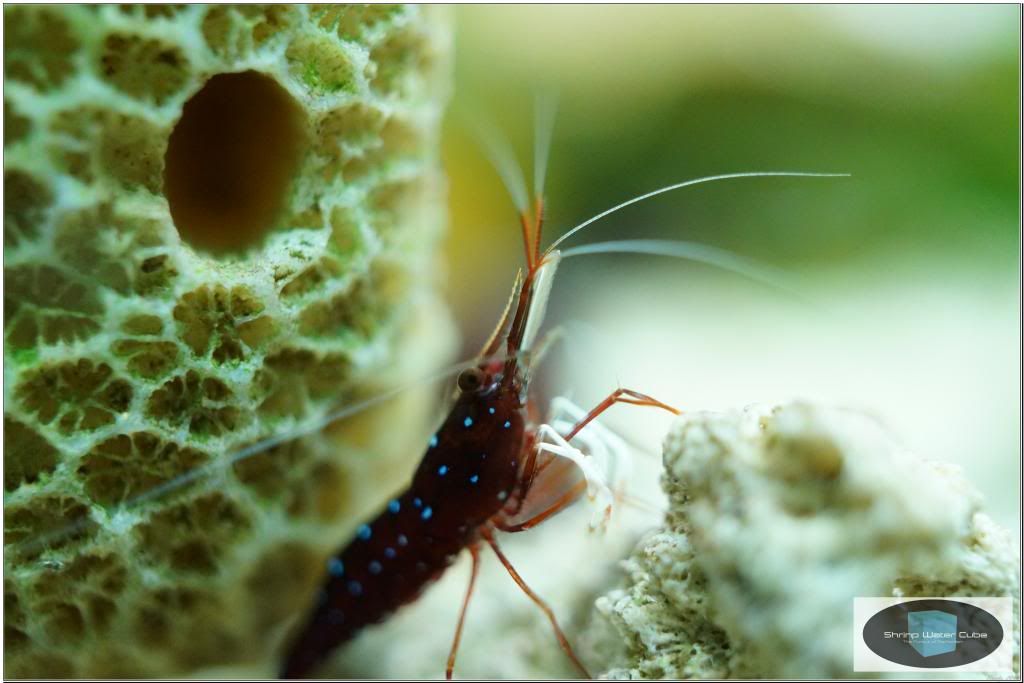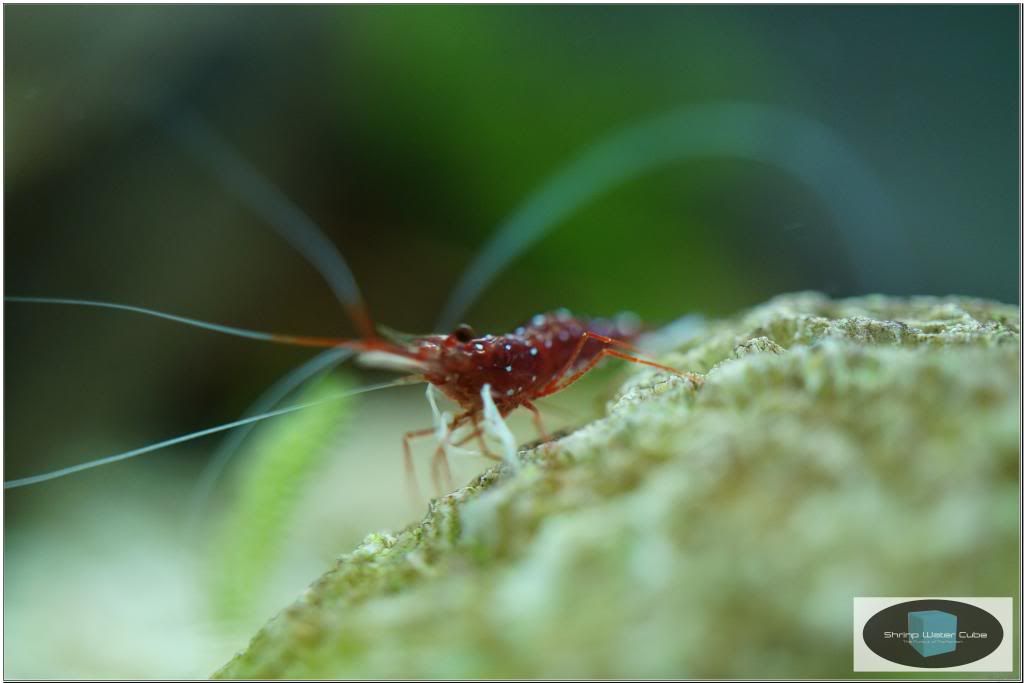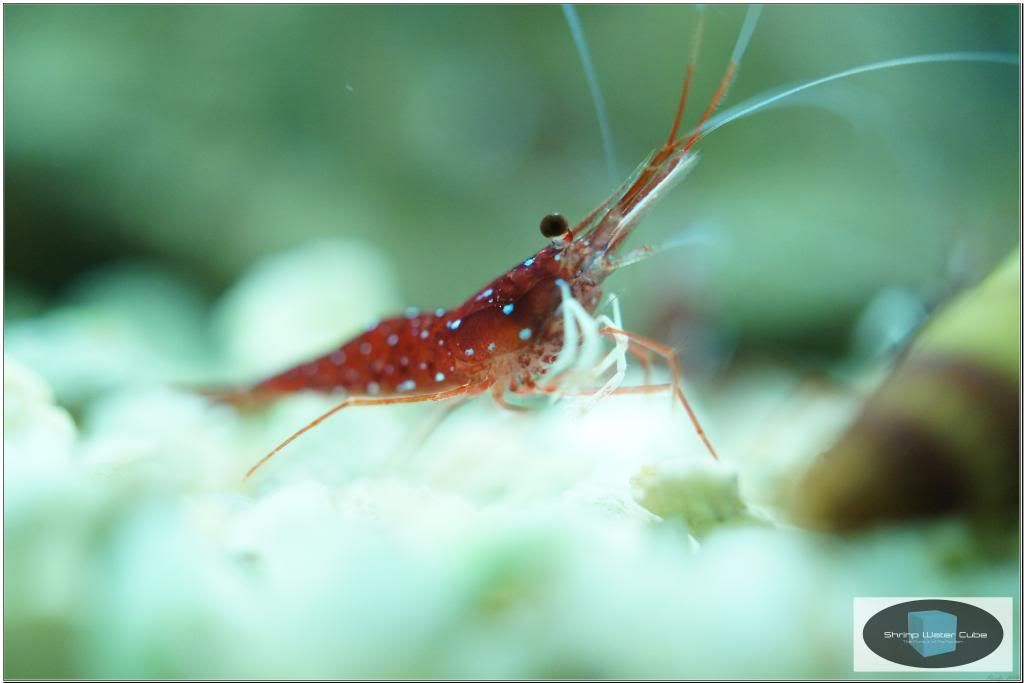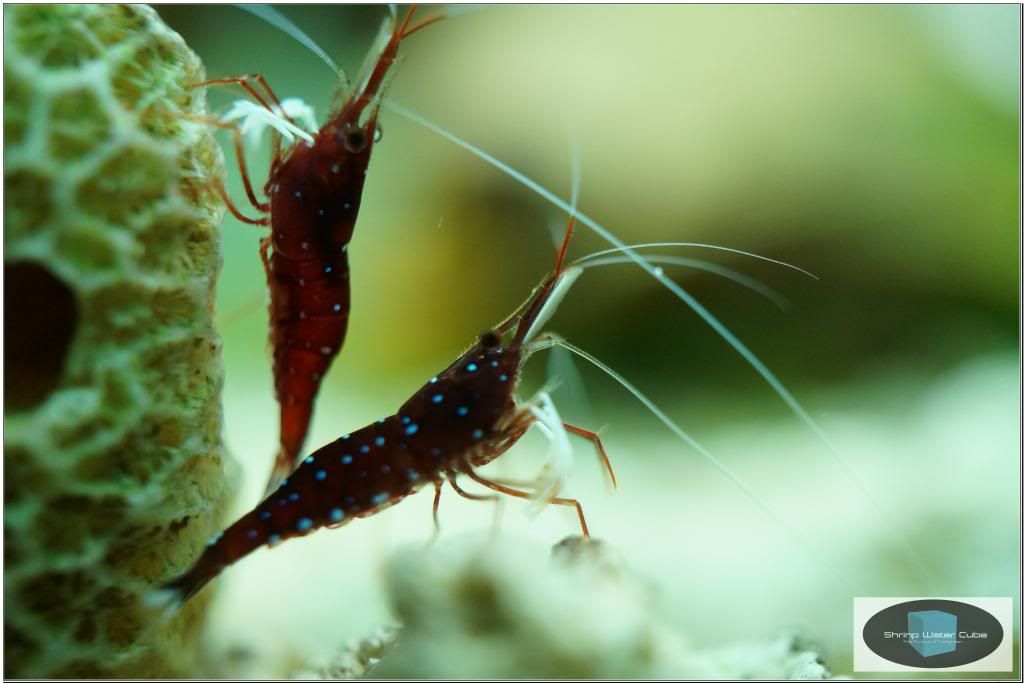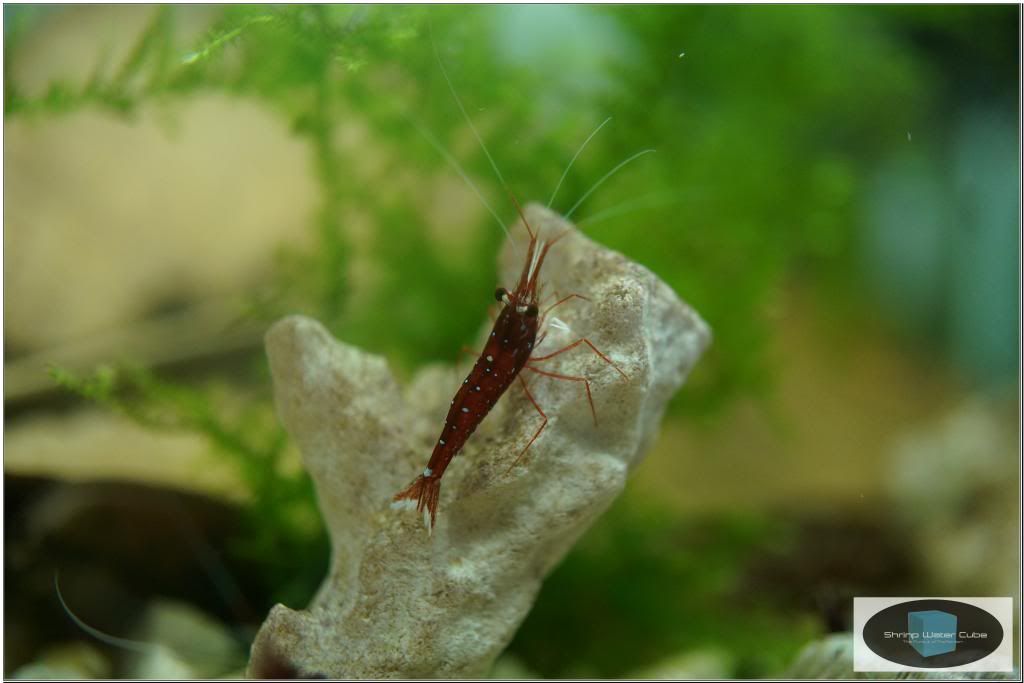 Hope you enjoy these pictures.